Vybz Kartel appeal verdict could arrive within the next two weeks, according to his lead attorney Tom Tavares-Finson.
Kartel, whose real name is Adidja Palmer, has been waiting for almost a year for the Court of Appeal to return with a verdict. The dancehall deejay and his co-convicts aired their case before the courts in July last year and still has yet to know their fate. Fox 5's Lisa Evers confirmed in an Instagram post that she spoke with Vybz Kartel's attorney, Tom Tavares-Finson, who told her that the court is going on summer break in two weeks.
"[Vybz Kartel] murder case appeal 'could come anytime within next 2 weeks' says his high powered attorney Tom Tavares-Finson," Evers wrote. "I called him today for an update. Mr. Tavares-Finson tells me that it's been about a year since he filed the appeal. The 3 Judge Tribunal in Jamaica which will make the decision on his fate is only in session for 2 more weeks. He is optimistic the ruling will be in Kartel's favor. If the Tribunal does not issue a ruling by the time they go on summer break, it could be issued anytime after they return in October."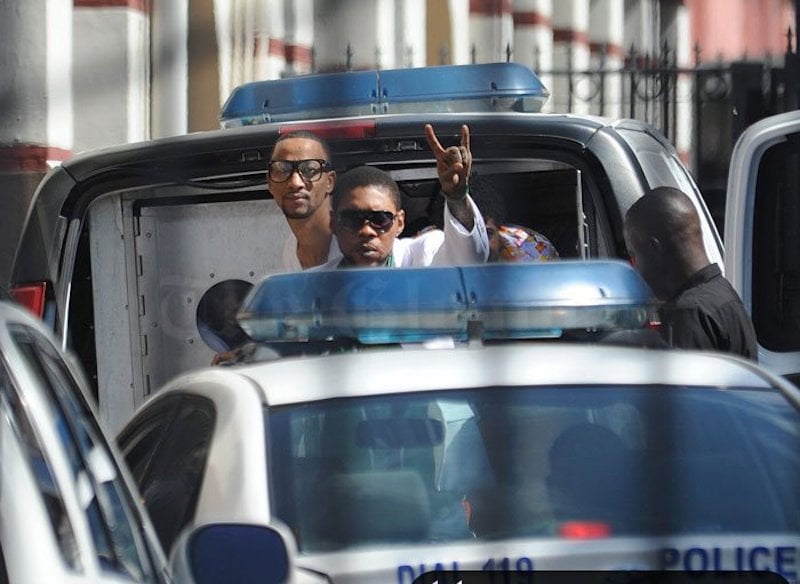 We saw a similar situation earlier this year when the defense attorneys got optimistic about a ruling by March of this year since the Appeal Court was going on a break. This time it could be a different scenario since it will be one year since the case was aired.
Lisa Evers is the same Fox 5 reporter who did the infamous profile on Vybz Kartel earlier this year which sparked a debate in dancehall about who is the king of the genre. She also previously did interviews with Spice, Beenie Man, and recently Koffee.
Vybz Kartel, Shawn 'Storm' Campbell, Andre St John, and Kahira Jones, are all awaiting the verdict in their appeal case. The four men were convicted in 2014 for the murder of Clive 'Lizard' Williams.