Lil Wayne's daughter Reginae Carter and her boyfriend YFN Lucci are heading for splitville again.
The couple has been going strong for a couple of months now, but last year they had a very public falling out on social media. On Wednesday, Reginae called YFN Lucci a clown on Instagram after he left a thirsty comment on a post that Boosie Badazz made. The Baton Rouge rapper posted a video of a female doing all kind of things to a large cucumber, and if you follow Boosie on IG, then you will know that he is unfiltered. "IM AFRAID OF YOU #restraininorderneedit omg," Boosie wrote.
YFN Lucci commented on the post with an upside down smiley face emoji. It didn't take long for Reginae Carter to respond to his comment and later unfollowed him on IG. "You a clown," she wrote. Hers and Lil Wayne fans started a backlash campaign against the Atlanta rapper. He later clarified his comment saying it's better to leave a public comment than to slide into the mystery female's DM. That didn't do anything to calm the backlash.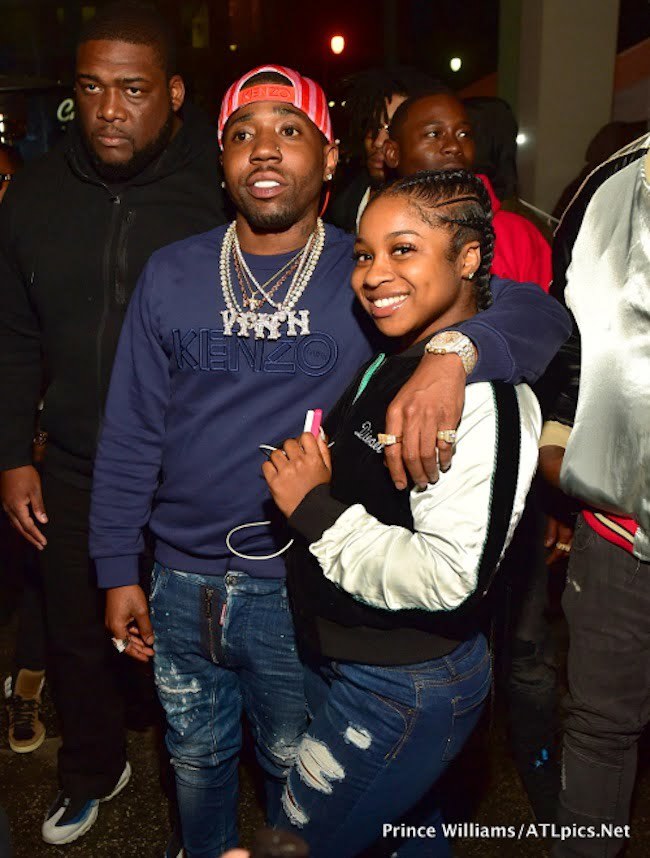 "This is so embarrassing, like when you in a relationship you can't do either it's a sign of disrespect for your partner, this girl (Reginae) should leave your clown azz in the trap and keep it moving," one fan wrote.
Man you ain't do nothing wrong! https://t.co/XSKj5XeVDW

— #TooHardTooSoon (@UWannabeeKD) June 26, 2019
"This is a perfect example of age is just a number, some of these grown men act like little boys especially since you have a girlfriend like why put up something like this smh," another fan added.
Perhaps YFN Lucci meant no disrespect by the comment, but it's sure taken as one. Lil Wayne previously raps about "shooting a ni**a" for his daughter, so perhaps he should be a little more careful about his movements with Reginae Carter. We all know how fierce and protective her mom, Toya, gets.