Lil Wayne's teenage daughter Reginae Carter and her boyfriend YFN Lucci were detained by police in Tennessee.
An eye witness told Urban Islandz that the pair was pulled over by police officers in Knoxville, TN, and placed in handcuffs. The exact reason for the detainment is not yet known, but we're told that Reginae and YFN Lucci were brought to a local police station but they were eventually let go without any charge or official arrest. "They weren't under arrest, but for some reason the cops felt it necessary to detain them at least for a few hours," one eye witness told us on Twitter.
Reginae Carter, 19, who is the daughter of Lil Wayne and Toya Wright, and rapper YFN Lucci have been dating for a few months. The couple sparked dating rumors in February of this year and have been spotted out together on several occasions including on Memorial Day Weekend when they were spotted on a boat with some friends in Miami.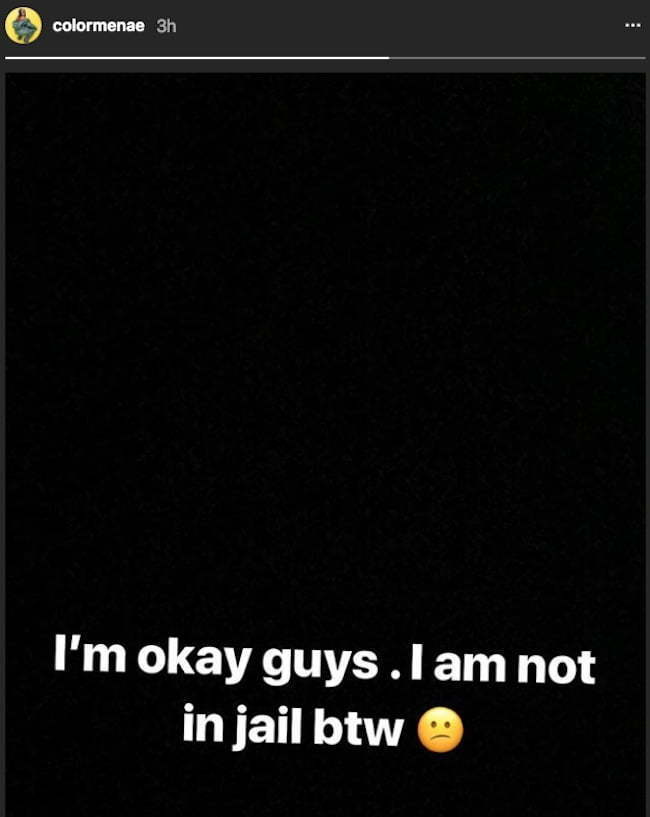 Moments ago, Reginae posted a message on her Instagram Story assuring everyone that she is okay. "I'm okay guys. I am not in jail btw," she wrote.