Floyd Mayweather's daughter Yaya Mayweather is standing by NBA YoungBoy amidst his incarceration.
Iyanna Mayweather wasn't lying when she said that NBA YoungBoy is her only love and she doesn't care what anybody else has to say. She and Never Broke Again have had their ups and down, but they appear to be on good terms now. Yaya was in court on Friday with Young's mother to support her on-again-off-again boyfriend. The Baton Rouge rapper was sentenced to 90 days in jail and house arrest until August 2020.
At the end of the court hearing, Yaya Mayweather and NBA YoungBoy's mother took a selfie outside the courthouse in Baton Rouge, which means that she flew in from Los Angeles to attend the court hearing. Sources say she also visited the rapper in jail recently, which means that they likely rekindled their relationship. She shared this message on her IG Story yesterday.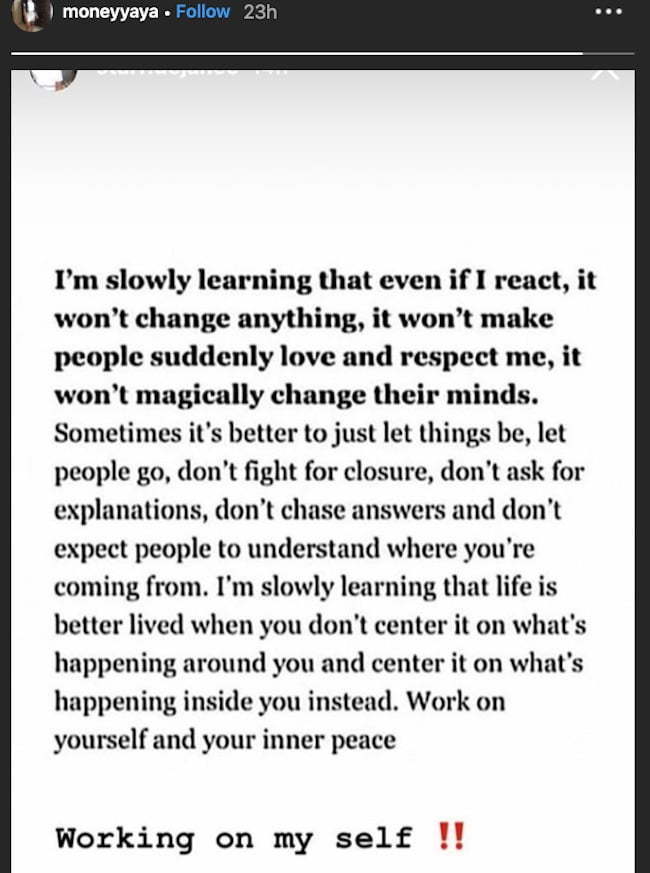 Urban Islandz reported last month that Floyd Mayweather is feeling thankful that his daughter was not with YoungBoy during his shooting incident in Miami at Rolling Loud. His then-girlfriend was shot and injured in the incident and had to get treatment at the hospital.
Yaya also recently hinted that she is pregnant in a video posted on her Instagram Story. She quickly deleted the clip after fans started bombarding her comments about the pregnancy rumors. Nevertheless, it looks like she got back her man, and now she is happy, and he is getting some support while remaining incarcerated.