Floyd Mayweather is reportedly relieved that his daughter Iyanna Mayweather and NBA YoungBoy have broken up.
YoungBoy Never Broke Again was involved in a deadly shooting incident in Miami earlier this month. Unfortunately, one man was killed in the shooting, and his 19-year-old girlfriend was struck by bullets sending her to the hospital. Thankfully for her, it was a non-life threatening wound. The Baton Rouge rapper and Yaya broke up last month after dating for a few months.
Sources are now saying that Floyd Mayweather is thankful that his daughter was not with the rapper during the shooting. "Floyd feels like any parents would feel in an unfortunate situation like that, he sympathized with the young lady that was shot, but he is also happy that it was not his daughter," sources said.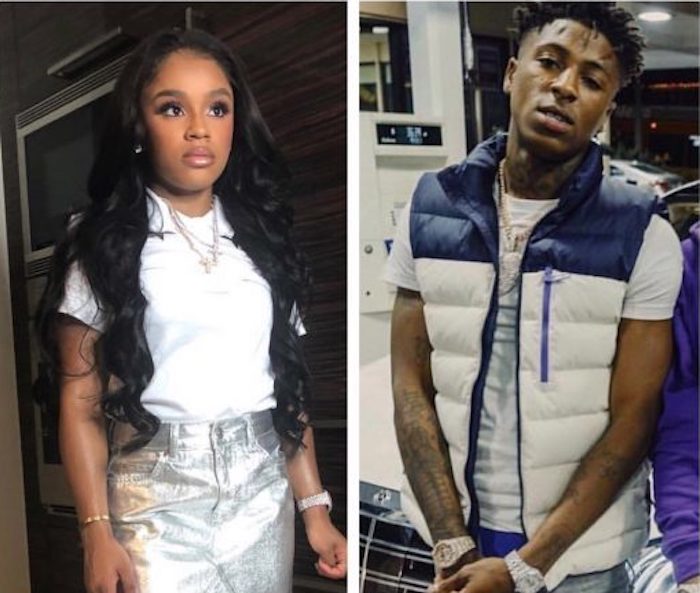 Iyanna Mayweather previously professed her love for NBA YoungBoy on social media where she pushed back against critics who accused her of embarrassing herself and her famous father. The two also previously clashed on Instagram where YoungBoy accused her of being drunk in the club while pouring her heart out for him.
NBA YoungBoy was in Miami for Rolling Loud festival when the shooting took place. Cops are currently on the hunt for the shooter. YoungBoy has also offered to cover the funeral cost for the shooting victim. The rapper is feeling remorseful according to a statement from his attorney.