Nipsey Hussle's murder suspect Eric Holder is now without a defense attorney.
Christopher Darden, the attorney who was retained by Eric Holder, has filed a motion to leave the case. While he didn't disclose his reasons for vacating his position as Holder's defense attorney, it's clear that public pressure might've been a part of the reason. Darden is well-known for being the prosecutor in the infamous O.J. Simpson murder trial in the 1990s.
"You guys have been awfully good to me and my family. Thank yo," Darden wrote in a lengthy message on Facebook. "I am on my way to appear for the last time in People v. Holder. I filed a Motion to Withdraw from the case. I thought I should tell you, my friends, first & before anyone else. As for my reasons for withdrawing I don't know whether I will disclose them later or not. I only know that as a lawyer it is my duty to protect the rights of my clients even in the face of threats or angry mobs."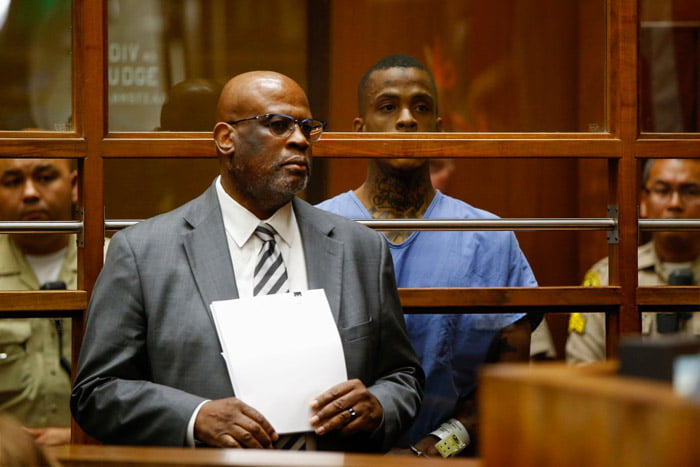 Darden also took shots at the people who he says send threats to his children in the wake of his decision to defend the man suspected of murdering rapper Nipsey Hussle.
Eric Holder, also known as Sh*tty Cuz, was arrested last month at a mental health facility. He was taken into custody without any resistance and continues to maintain his innocence. A surveillance camera captured a man resembling Holder shooting Nipsey and injuring two other men in the parking lot of The Marathon Clothing store in Los Angeles on March 31st.
Nipsey Hussle died on the scene after receiving six shots including a gunshot wound to his head that might've been the fatal wound.