Tekashi 6ix9ine racketeering case is about to have new activities.
Over the past couple of weeks, we've seen a lot of Treyway members copping guilty pleas. It's unclear if any one of them apart from Tekashi69 decided to testify or give the feds information in the case, but we do know that at least five members pleaded guilty including his former manager, Kifano "Shotti" Jordan. Urban Islandz previously reported that Shotti had an outburst in court during one of their hearings where he yelled at 6ix9ine, "We don't fold, we don't bend, we don't break. It's Tr3yway." Surprisingly now he is one of five defendants who pleaded guilty and is facing up to 15 years in prison.
"We are engaged in active plea discussions with several of the defendants," U.S. Attorney Michael Longyear told the judge.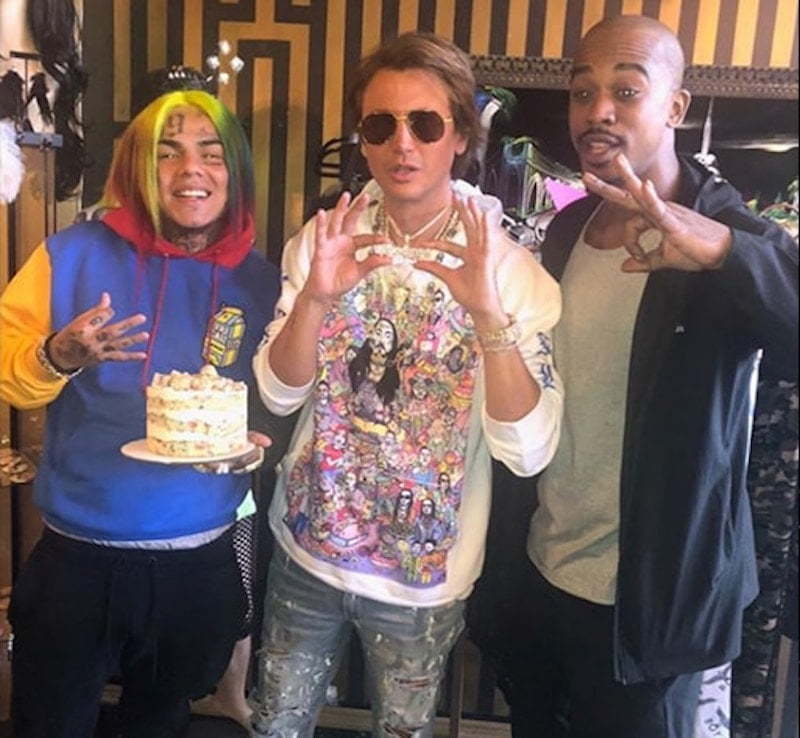 Yesterday, the racketeering case had it's first all defendant hearing since February where it was revealed in court that more defendants could be pleading guilty. Complex reported that the hearing focused mostly on procedural issues, but also noted that the feds uncovered more evidence of crimes.
The new evidence that the feds uncovered put defendant Kintea "Kooda B" McKenzie in the hot seat. Kooda B is accused of firing shots at Chief Keef last year summer while the Chicago rapper was standing outside the W Hotel in New York City. Tekashi 6ix9ine has already confessed that he paid $30K to Kooda and another defendant to shot at Keef and his cousin Tadoe.
A surveillance video from the crime scene shows a water bottle that the feds found and sent to the lab for DNA testing. They uncovered that Kooda's DNA was included and Longyear told the court that the chances of the DNA belonging to someone else are "a trillion to one."
The bottom line is that Tekashi 6ix9ine plea deal put all the other defendants on their back foot.