Chief Keef escaped a rain of bullets in New York City amidst beef with Tekashi 6ix9ine.
Chief Keef has confirmed that he was shot at in New York mere hours after his arrival in the Big Apple this weekend. On Friday evening, the Chicago rapper announced on Instagram that he is in NYC amidst beef with Brooklyn rapper Tekashi 6ix9ine. By early Saturday morning, news flood the internet that Chief Keef was shot at outside a hotel in NYC. Fortunately for Sosa the trigger men missed their target and he got away unhurt. TMZ reported that the shooting incident took place around 6 AM and cops are on the hunt for two suspects.
Police officers have recovered shell casings on the scene and are currently combing through surveillance footage to identify the suspects. Chief Keef wrote on his Instagram Story moments ago that he is good, but has since deleted the post.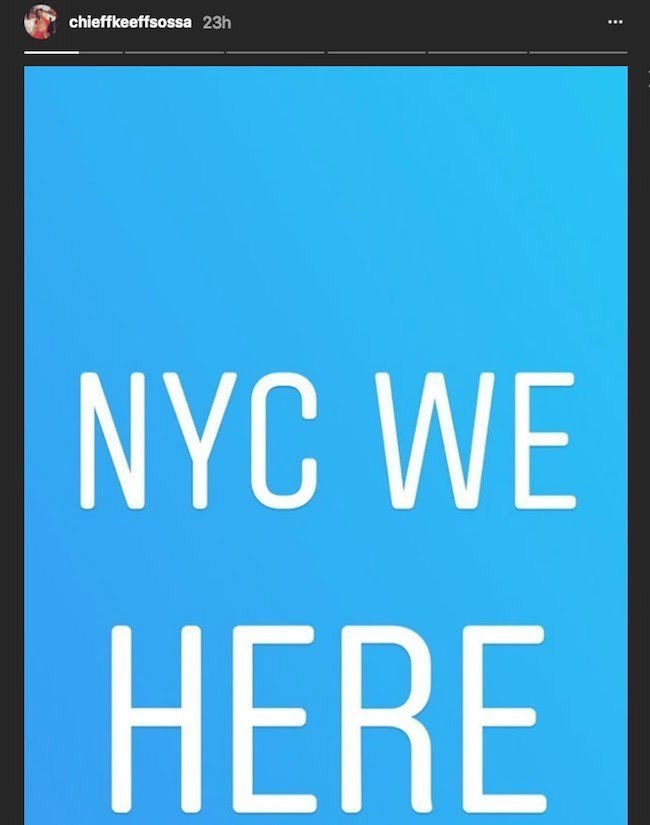 Chief Keef and Brooklyn rapper Tekashi 6ix9ine have been beefing on social media prior to him arriving in New York City. But 6ix9ine was in Los Angeles at the time of the shooting. The "Kooda" rapper posted a series of videos on Instagram calling out Chief Keef and Lil Reese after they both threatened him.
Tekashi69 told both rappers to do something about him calling them out so everyone was paying close attention to see if anything would go down when Keef announced his arrival on 6ix9ine's home turf.
Since breaking onto the rap scene last year, Tekashi 6ix9ine has found himself in a number of beefs with other rappers all over the country including The Game. As recent as this week, he reportedly got into an incident with Fetty Wap at a studio in Los Angeles. He has since denied the reports, but he is notorious for getting into feuds in every city he goes.