One of Tekashi69's co-accused, Shottie, had an outburst that erupted the court into laughter.
Tekashi 6ix9ine was in court earlier this week with his three co-accused, one of whom is his former manager Kifano Jordan, aka Shottie. The Brooklyn rapper sat across from his co-defendants and never make eye contact. He appeared stressed and dazed at times as the judge set his trial date for September 4, 2019, and a pre-trial hearing for January 22. Perhaps one of the biggest takeaways from the court hearing was the outburst in court from Shottie.
Last week, Tekashi69 was moved from the general population of the MDC to a detention center that's known to house inmates who are cooperating with the feds. The move triggered rumors that the Dummy Boy rapper has become a snitch, something that's highly frowned upon in the hip-hop community and the streets. It now appears like 69's co-defendants also believes that he is about to rat them out, which explains the surprising outburst by his former manager/gang member.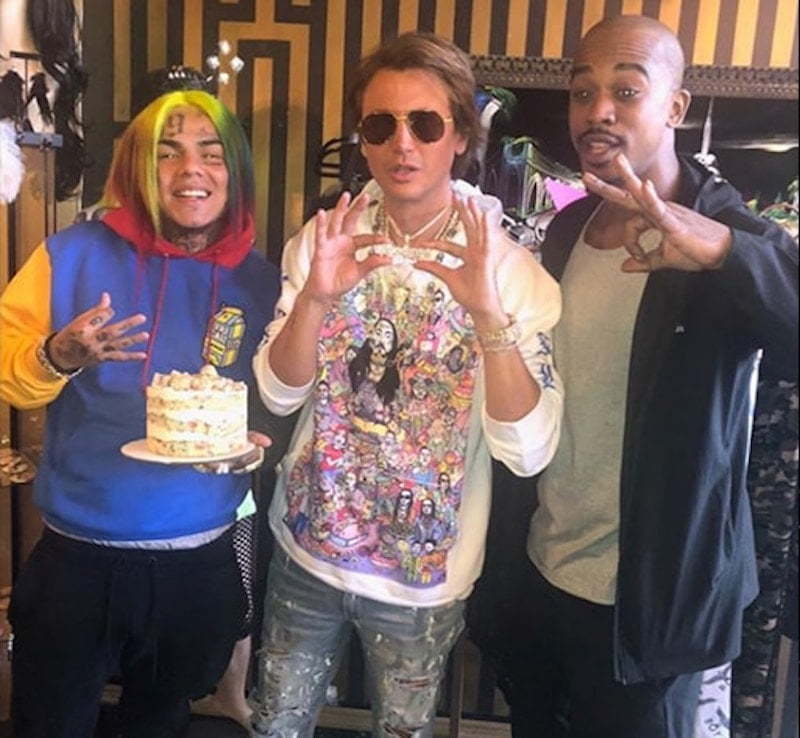 "We don't fold, we don't bend, we don't break," Shottie yelled at the end of the court proceedings. "It's Treyway."
Treyway is the record label that Tekashi69 is signed to and the name of his crew. Authorities also revealed in court docs that the accused men are members of a vicious gang called Nine Trey Bloods, who have been wreaking havoc in the New York area since 2013.
6ix9ine, born Daniel Hernandez, Kifano "Shotti" Jordan, Jamel "Mel Murda" Jones, and Jensel "Ish" Butler, were all slapped with 17 counts of racketeering, drugs, and gun charges. Tekashi69 and Shottie are each facing at least six counts, and more charges could be filed as they await trial. There is another defendant who is expected to be jointly charged with the four men.
Yesterday, transcript from an audio recording of Shottie and Mel Murda discussing killing Tekashi69 was leaked out. The feds foiled the plot earlier this month when they swoop in and arrest all of the men involved and thus potentially saving 6ix9ine's life.