Vybz Kartel is thanking the doctors and nurses for saving his life.
The Gazanation deejay is now back in prison resting after giving all of us a health scare earlier this week. Vybz Kartel was rushed to the University Hospital of the West Indies on Sunday after developing complications from a lingering thyroid issue. He was discharged from the hospital on Tuesday and taken back to the St. Catherine Adult Correctional Facility where he is currently serving life.
Kartel wasted no time to sound off on Instagram letting his massive fan base knows that he is doing well. In a short statement, the "Come Home" deejay also thanked the police team that wasted no time to transport him to the hospital.
"Affi big up The D.S.C. Team from deputy commish to her staff also the doctors and nurses. Trust me #GazaNation gi dem a hand please," Kartel wrote.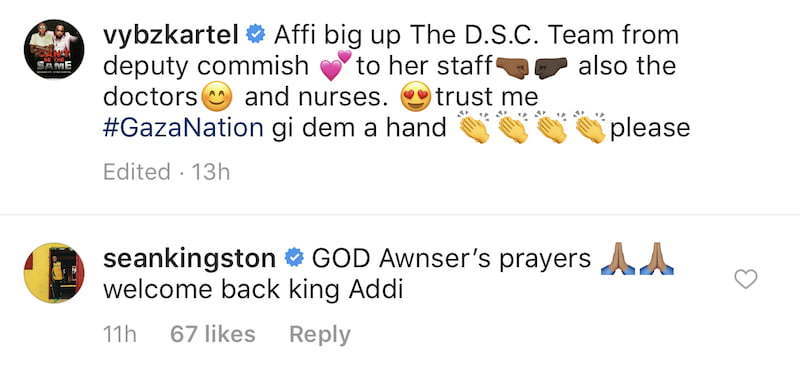 Sources inside the Gaza confirmed with Urban Islandz that Vybz Kartel is doing much better today and that doctors have prescribed medication that he will need to take on an ongoing basis for his thyroid problems.
Kartel, born Adidja Palmer, is patiently awaiting a verdict in his appeal case which wraps in the Jamaica Court of Appeal last year July. His attorneys have expressed confidence in the court exonerating him, while also adding that the length of time for the verdict is not unusual given the complexity and size of the case.
While he awaits the conclusion of the case, Vybz Kartel is currently flooding the airwaves with new music. His new song, "Undisputed Champion" was released last weekend and already is proving to be a hit among hardcore dancehall fans. The Gaza boss also has a new song with Montego Bay deejay Squash called "Can't Be The Same." That single is also gaining traction on the airwaves.