One of Vybz Kartel co-accused was convicted for a gun case, but will it affect his appeal?
Last week Friday, one of Vybz Kartel's co-accused, Kahira Jones, was convicted of shooting and firearm possession, which means more prison time on top of the life sentence he is already serving. Gazanation fans have been wondering if and how will this conviction affects the dancehall deejay's murder case appeal. Urban Islandz sources told us that his lawyers remain confident that the appeal court will exonerate him.
"The appeal court judges are of the highest quality, so they will not let any outside force influence their decision," sources told us. "Jones case is unrelated to Vybz Kartel case, so it will not sway the Appeal Court's decision in any way. It's been six months now since the court wrapped up the case which is about how long it usually takes to return a verdict. The legal team remains confident of a favorable outcome for the defense."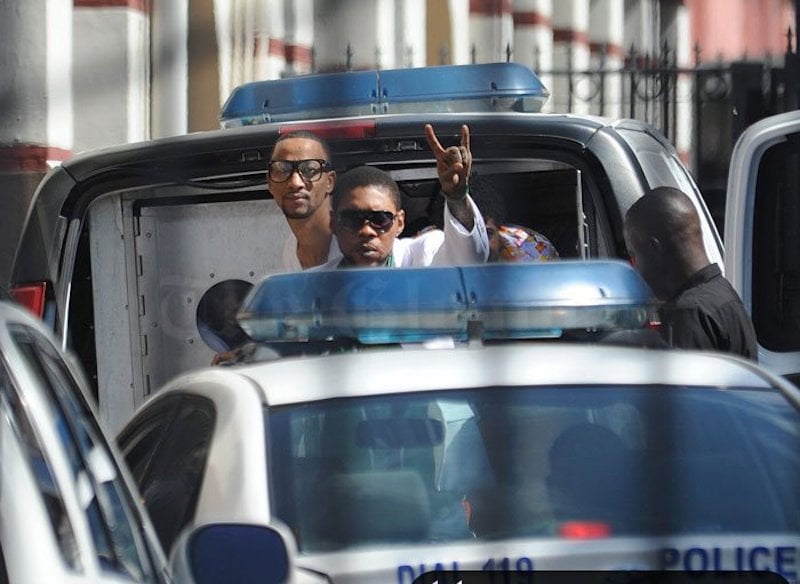 Kahira Jones was found guilty of illegal possession of firearm, illegal possession of ammunition, and wounding with intent. A judge handed down the verdict in the Corporate Area Gun Court last Friday. Authorities say he shot and injured Chevallo Rodney on December 15 when he attempted to kill him. Rodney was killed two years ago while the case was still in the courts.
Jones is already in prison serving life for the murder of Clive "Lizard" Williams. Vybz Kartel, real name Adidja Palmer, Shawn Storm, and Andre St John are also serving life for the same murder.
Jones will be sentenced for the shooting case sometime this month, while the four men awaits the outcome of their appeal. Kartel has been dropping new music since the case wraps