Drake's baby mama Sophie Brussaux appears to be sending subliminal shots at Kanye West.
The G.O.O.D. Music rapper is currently on another one of his Twitter rants about Drake, and now the 6 God's baby mama is chiming in because it's more of the same about her son with the rap star. Kanye West started his rant late Thursday afternoon saying that he been trying to get Drake to have a sit down with him and now the Toronto rapper is sneak dissing him on Travis Scott's record.
Ye also alleges that Drizzy bought out the two front rows at Pusha T concert and once again insist that he never gave Pusha T the inside intel about Drizzy's son Adonis, whom he shared with Sophie Brussaux.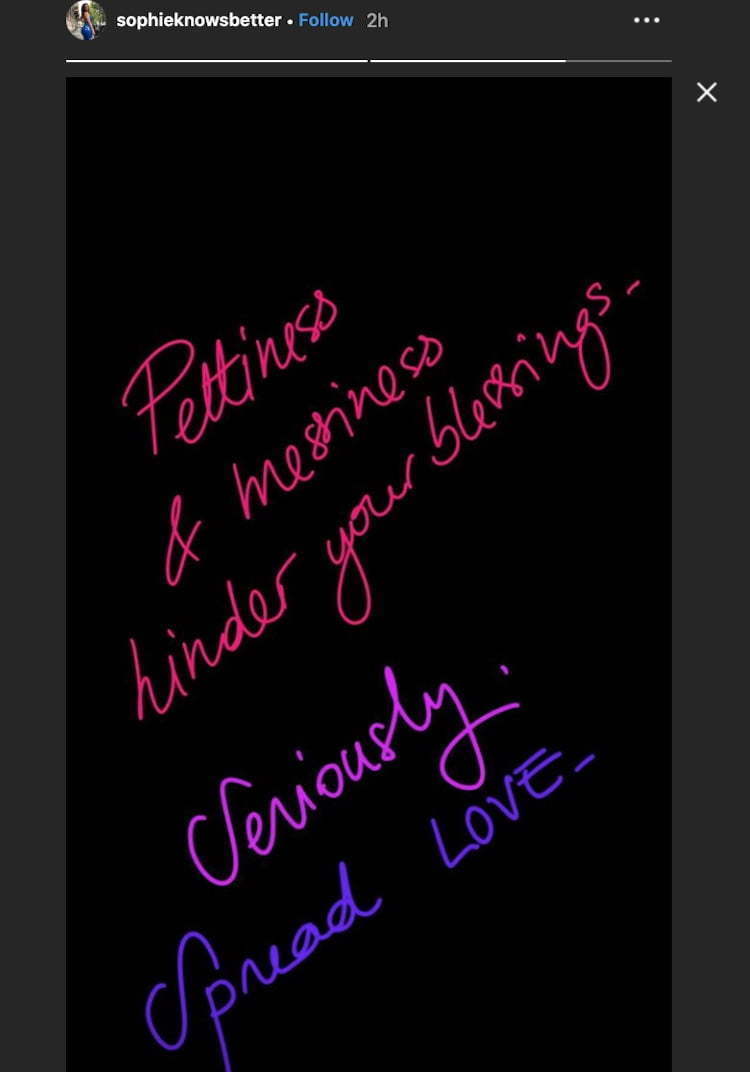 Drake has since reacted to the saga with some laughing emoji's on his Instagram Story, and now his baby mama has a message up on her IG Story. "Pettiness and messiness hinder your blessings, seriously spread love," Sophie wrote.
Kanye West seems to have a lot to get off his chest because now he is claiming that Drake is threatening him and calling the Young Money rapper a bully who picks on people with mental illness. "This is a man speaking to a man that has been placed in the program to f*** with Kanye West head and set me up," Ye tweeted.
"Never threatened north and saint and Chicago's daddy bro," Ye continues in his rant. "You are disrespectful to all people with mental health conditions so this is an opportunity for growth."
You are disrespectful to all people with mental health conditions so this is an opportunity for growth

— ye (@kanyewest) December 14, 2018
Never threatened north and saint and Chicago's daddy bro

— ye (@kanyewest) December 14, 2018
How you gone be on Trav's song coming at me. Trav should have never allowed that

— ye (@kanyewest) December 14, 2018