Turns out that Iman Shumpert or A$AP Rocky could've easily been the father of Drake's son Adonis with Sophie Brussaux.
Seems Pusha T opened up a whole can of worms with his diss track "The Story Of Adidon." Not only did he revealed in the song that Drake has a secret son name Adonis with a porn star name Sophie Brussaux, but he also has had social media digging up all the backstory including who she dated before after Drizzy.
Turns out she used to bang Teyana Taylor's husband Iman Shumpert and A$AP Rocky. In fact, Shumpert just posted a statement on Instagram Story confirming the allegations that yes he used to mess with Sophie but that was long before he started dating Teyana Taylor. Whether or not that is true is up for debate, Shumpert and Teyana has a two-year-old and they are now married, but could he have been the father of Drake's son.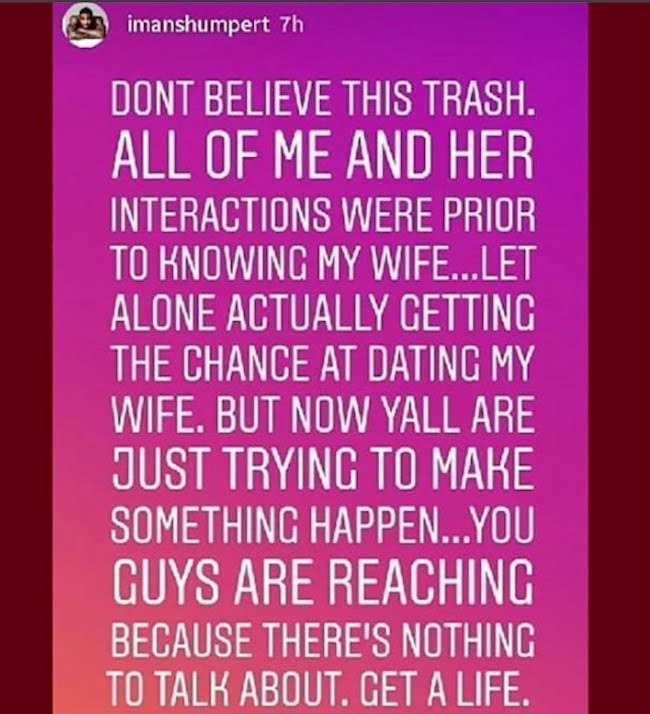 With A$AP Rocky it's a little messier. An anonymous source is claiming that he and Drake were dating Sophie Brussaux at the same time and she even thought that he was the father of her unborn child at the time. Folks are saying that she didn't know who got her pregnant because she was messing with several different dudes around the same time. In the end, it turns out that Drake is the father through DNA test.
A$AP Rocky has not weighed in on the allegations, but he was dating Kendall Jenner last year when Sophie Brussaux got pregnant and now folks are saying that's what lead to the demise of that relationship. He was even banging her while she was pregnant with Drake's baby and he knew at the time that the baby might've been for Drake.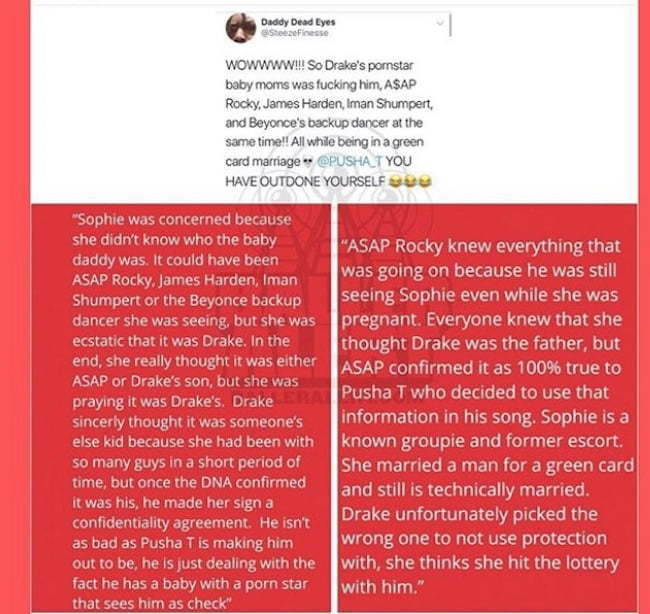 Drake has yet to confirm or deny that he has a son and whether or not Sophie Brussaux's child is his. There are some talks that he was going to make the announcement on his upcoming album Scorpion, but now Pusha T beat him to the punch so what will be his next move?