Buju Banton has arrived in Jamaica.
Reggae star Buju Banton is now in Jamaica after arriving moments after 8 p.m. EST at the Norman Manley International Airport in Kingston. The Grammy-winning singer drew a large crowd inside and outside of the airport as he strolls through flanked by police officers. Almost everyone wanted to get a glimpse of Buju who donned a white sweater and blue jeans. The singer waved to fans as he passed through the airport and heads home to his family.
Buju Banton, born Mark Myrie, spent ten years in prison before he was released from the McRae Correctional Facility in Georgia early Friday (December 7) morning. The singer was immediately processed and flew back to Jamaica per the request from his attorneys. While behind bars, Buju completed a degree and let's not forget that he won his first Grammy award just days after his conviction.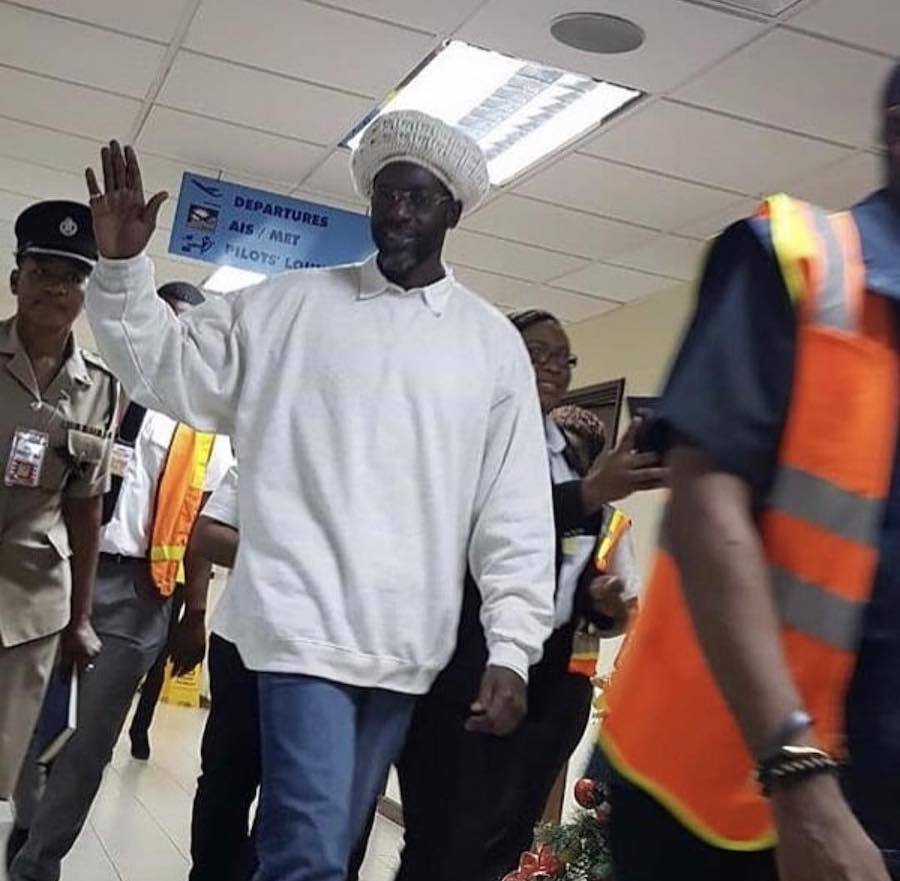 "This is the greatest feeling I get all week to see him and know that he is in good health and return home to us his fans and to his family," one female fan wrote.
Another fan added, "Thank you Jah Jah for returning the man safe and sound Babylon tried to hold him down but you can't keep a good man down. We love you Buju and we will always stand by you."
Buju Banton will be taking some downtime to spend with his family before dropping a new album and going on tour. A major concert is being planned for Jamaica which will be his first post-prison performance. Banton is also booked for a major show in Trinidad set for March of next year. Then he will go on a major international tour in the summer of next year.
It's unclear if and when Buju will be granting any interviews as his fans are eager to hear from him.