Is DJ Akademiks the snitch planted by feds in Tekash69 Treyway crew?
DJ Akademiks has shared his reaction to new reporting claiming that he is the snitch planted by the feds in Tekashi 6ix9ine TreyWay gang. The Vlogger vehemently denied the accusation saying that he will take legal actions against the site that broke the story. According to MyMixtape post on Instagram, the feds were pressing Akademiks so hard that he finally cracked under pressure after being faced with up to a decade in prison for a potential obstruction of justice charge.
The site alleges that the Feds used DJ Akademiks popular Instagram page to gain intelligence on 6ix9ine and now the account is being used as evidence in the criminal case against the rapper and his co-accused. It's not clear if Akademiks was at any point wearing a wire when he is around 69 and other members of Treyway, but the two appears to have become close friends.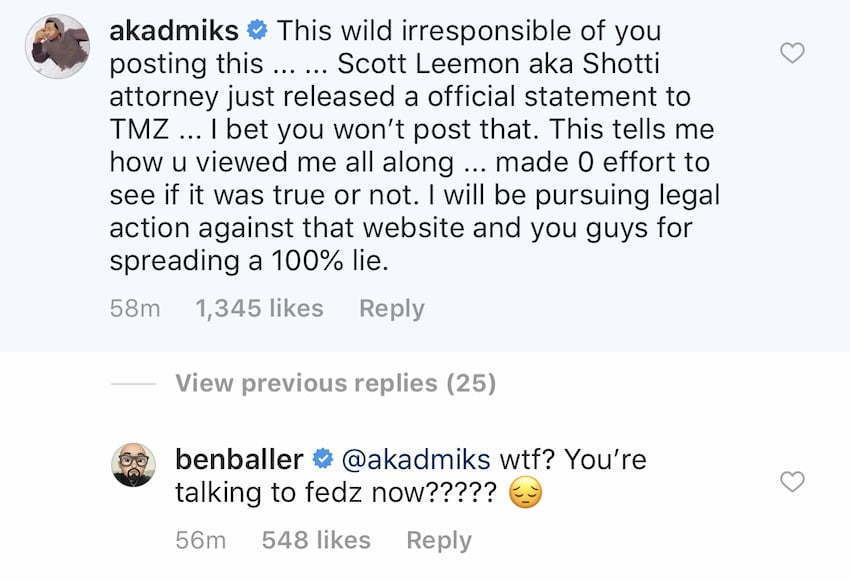 Tekashi69 co-accused and ex-manager, Shottie, attorney revealed that DJ Akademiks is the snitch planted by the feds and he will be revealing it in court documents the details surrounding the allegations. The vlogger/podcaster is now strongly denying the accusations while threatening legal action.
"This wild irresponsible of you posting this," DJ Akademiks wrote. "Scott Leemon aka Shotti attorney just released an official statement to TMZ I bet you won't post that. This tells me how you viewed me all along, made zero effort to see if it was true or not. I will be pursuing legal action against that website and you guys for spreading a 100% lie."
Kifano Jordan, aka Shottie, attorney Scott Leemon also denied the allegations that he made any statements about DJ Akademiks being the snitch planted in the crew. "I never made any public statement relating to this matter," Leemon told TMZ. "Any statement attributed to me is false. I have not given anyone an interview about this case."