Vybz Kartel appeal case deliberation will go into 2019.
Vybz Kartel, real name Adidja Palmer, and his three co-convicts will have to wait until well into the new year to know their fate. The incarcerated deejay's appeal case wraps in the Court of Appeal in Kingston in July of this year. A verdict was expected to be reached by December of this year, but that will likely not happen, according to one of the lawyers involved in the case.
Bert Samuels, who represents Shawn Storm, says that it's not uncommon for appeal cases like these to take an extended period for a verdict to be reached. He noted that the panel of judges would have to comb through over 6000 pages of evidence presented by the defense team.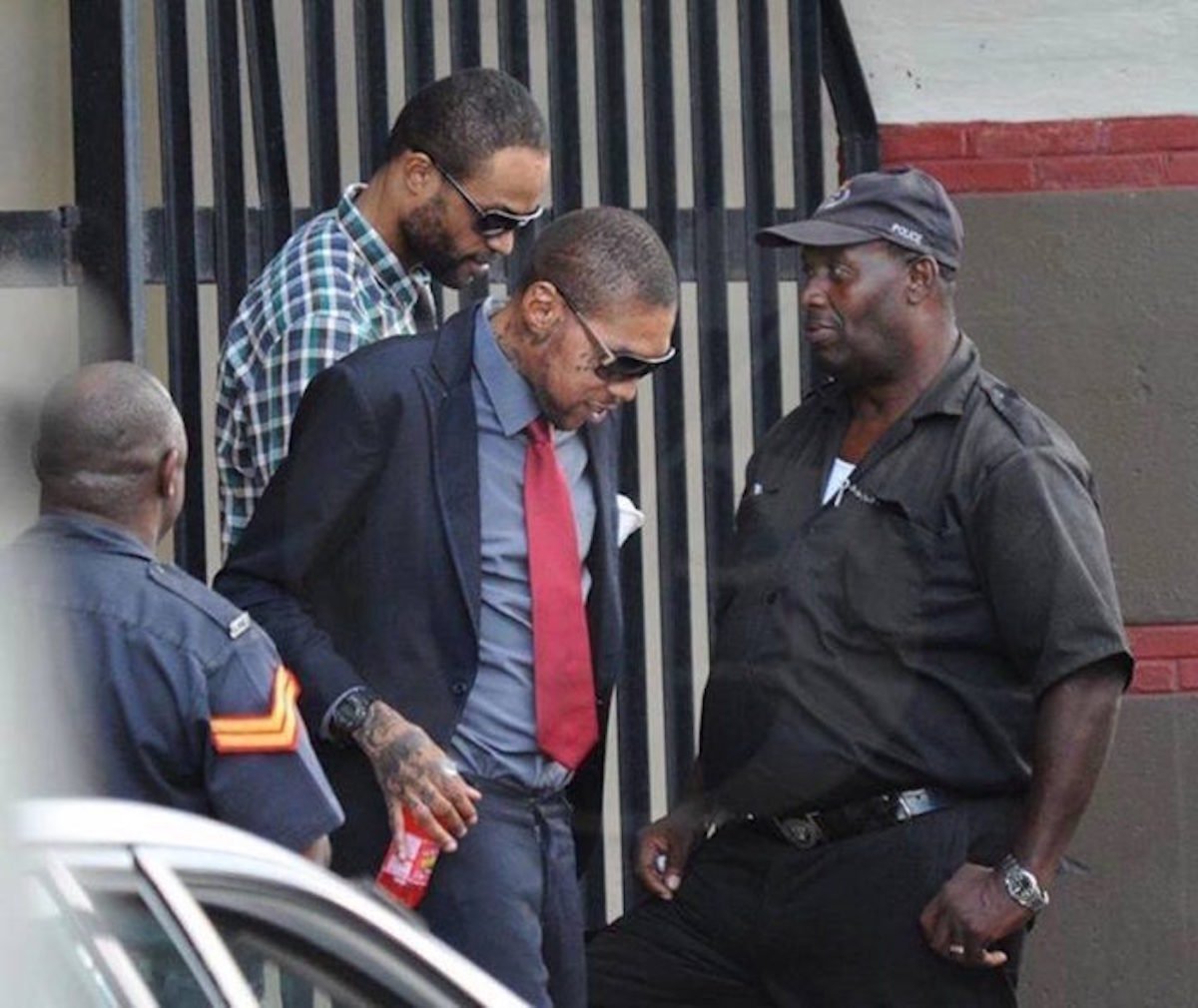 "There were four appellants and then the record of evidence and some six thousand pages, and we had two full weeks of delivering," Samuels said. "Base on that amount of work, it is not surprising that the court has not yet delivered its judgment in that it's been four months since the appeal was heard, it's pretty normal for the court to be deliberating. So we are just being patient because we understand the workload of the court of appeal."
Vybz Kartel, Shawn "Storm" Campbell, Kahira Jones, and Andre St John, have appealed their 2014 conviction for the murder of their former associate, Clive "Lizard" Williams. Authorities say Williams was beaten to death over two missing guns belonging to the dancehall star.
Kartel's defense team has maintained its confidence in him being freed by the court of appeal. However, some of the "Fever" deejay's fans have expressed their concerns over how solid his appeal case is given the lengthy time that the court is taking to return with a verdict. While he awaits the decision, Vybz Kartel is readying his new album, Exiled Pharoah, due sometime soon.