Love and Hip Hop Atlanta star Spice is getting some backlash for bleaching her skin.
The dancehall diva recently went on a social media detox after deleting all her photos and videos from Instagram, but now she returned a brand new woman. Spice uploaded a new photo of herself on Instagram on Monday showing a much lighter skin tone and blonde hair. Her fans immediately recognized the huge difference in her image and started asking questions. The "So Mi Like It" deejay assured them that nothing is wrong with making a fresh start.
"Nothing wrong with a fresh start," Spice wrote. "My mixtape is ready for pre-order today on all platform. Pre-order yours and tag me #Captured." The "Sheets" deejay also used her downtime to finish recording her new mixtape due sometime this fall.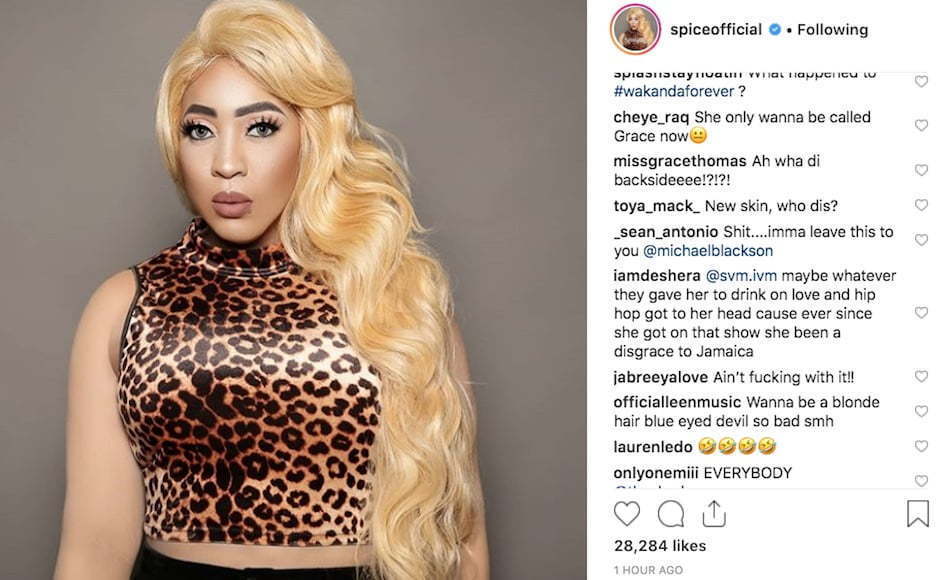 "Look like dem Chinese yah make a fake spice..must be a clown," one of her fans wrote while another added, "Maybe whatever they gave her to drink on love and hip hop got to her head cause ever since she got on that show she been a disgrace to Jamaica."
Despite the massive backlash over her perceived skin bleaching, some fans were still defending her honor, while others were still not believing the photo was her. "Spice me love you see!!! You delete everything and come back white!! Love it!!! See true me know what a gwan I will be quiet and watch how the dogsh*t them ago criticize you," one fan wrote.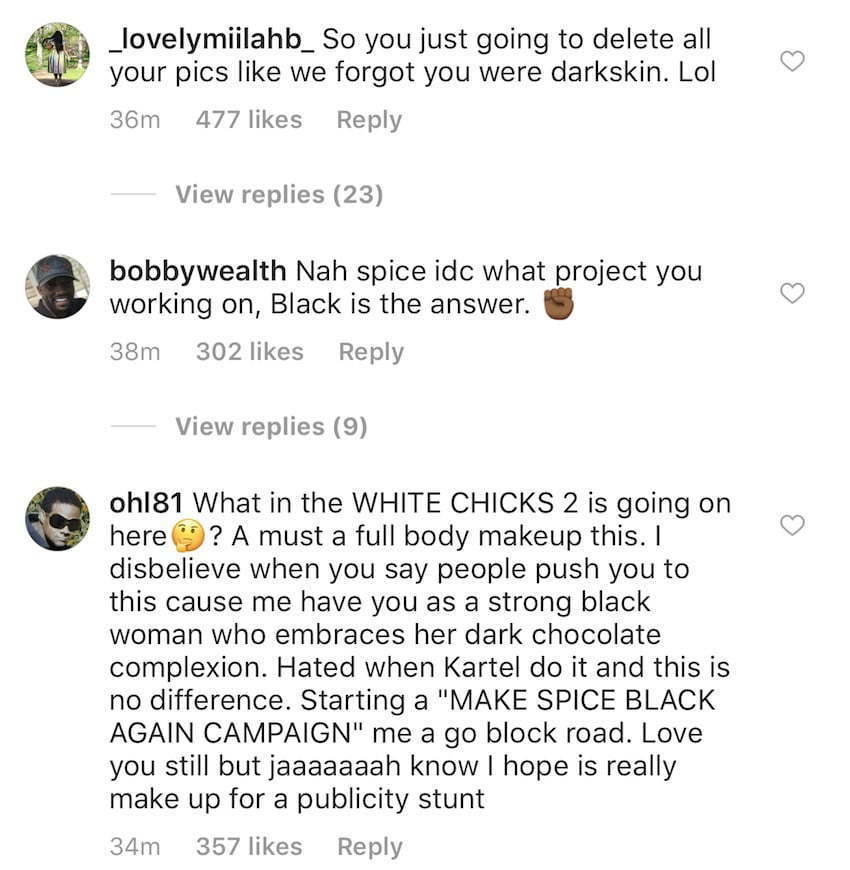 Spice has yet to address the issue, except that she is using the shock-value to promote her new project. The new Queen of the Dancehall is known for her dark skin and blue hair, an image that her fans have grown to love over the past few years. Her transitioned into a light skin blonde hair bombshell comes as a shock to the vast majority of her supporters.