Alkaline is back with a vengeance, and Vybz Kartel and Rygin King are on his crosshairs.
The Vendetta deejay's new song "Deep Sleep" is the hottest topic in dancehall this weekend and now Urban Islandz is learning from good sources within his camp that it's, in fact, a diss towards Vybz Kartel and Rygin King. Alkaline and Kartel have been beefing for quite some time now, and both deejays regularly take subliminal shots at each other, but King is the hot new kid on the block so how did he got caught up in this feud.
Despite recent rumors claiming that he has been taking shots at Alkaline, Rygin King moved to dismiss any talk of him beefing with the Young Lord. Back in August, King made a statement during one of his Instagram Live sessions where he suggested that Alka is not in his league. The Mobay deejay says that he never dissed anyone because he never called any artist name, but at the time it appears he was responding to a fan who compared him to Alkaline.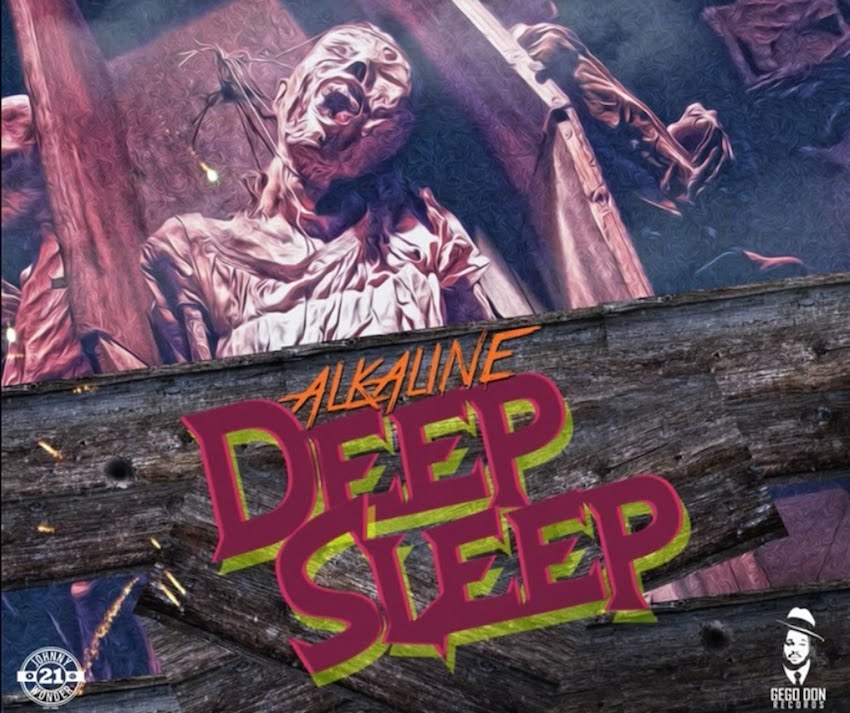 Here is where Alkaline seems to have taken a few shots at Rygin King. In his massive hit "Tuff," the Mobay deejay rhymes about stepping out in all-white while letting his haters know he is alright. "Mi step out inna white, And every gal a bawl out 'photo'," King deejays while adding in another line, "If yuh nuh trouble mi, mi nah trouble yuh, Tell dem mi inna mi vibes enuh, Go tell dem we alright enuh."
In his new song "Deep Sleep," Alkaline attacked those exact lines when he deejays, "You say Mr. Alright, See them bout them in a all white, hear them when them say we fi put down all guns and all knife, Bwoy could a call pon Christ, No mercy for them pu**y deh we a take away all life."
There are also a few lines in the song aimed at the Gaza Boss himself, and if you take a good look at the artwork for the single, it looks like a mummified remains of a human inside a coffin. Vybz Kartel has a new album coming out titled Exiled Pharoah.