Birdman is being blamed for a leaked alternate intro to Lil Wayne's new album Tha Carter V.
The intro to Lil Wayne's Carter V album is a track called "I Love You Dwayne" featuring Weezy's mother Jacida Carter. The intro serves for an emotional opening for the long-awaited album which marks the return of one of the most iconic rapper's in the industry. Some folks are now saying that there was an alternate intro to the album featuring Birdman and Lil Wayne remove it and replaced Baby with his mother.
"Mama love you, I love you Dwayne, with all my heart, You is my life, I live for you, You make sure mama's tooken care of, I don't care if you don't have it, you gon' make sure I get it anyway, Even though you don't have it to give," Jacida Carter said on the intro track.
A rumored alternative leaked snippet surfaced online over the weekend, and Wayne's fans are blaming the Cash Money head for the leak. "I know Birdman did just leak that so-called alternate intro to Carter V because he feels salty Wayne changed it SMH," one fan wrote on Twitter.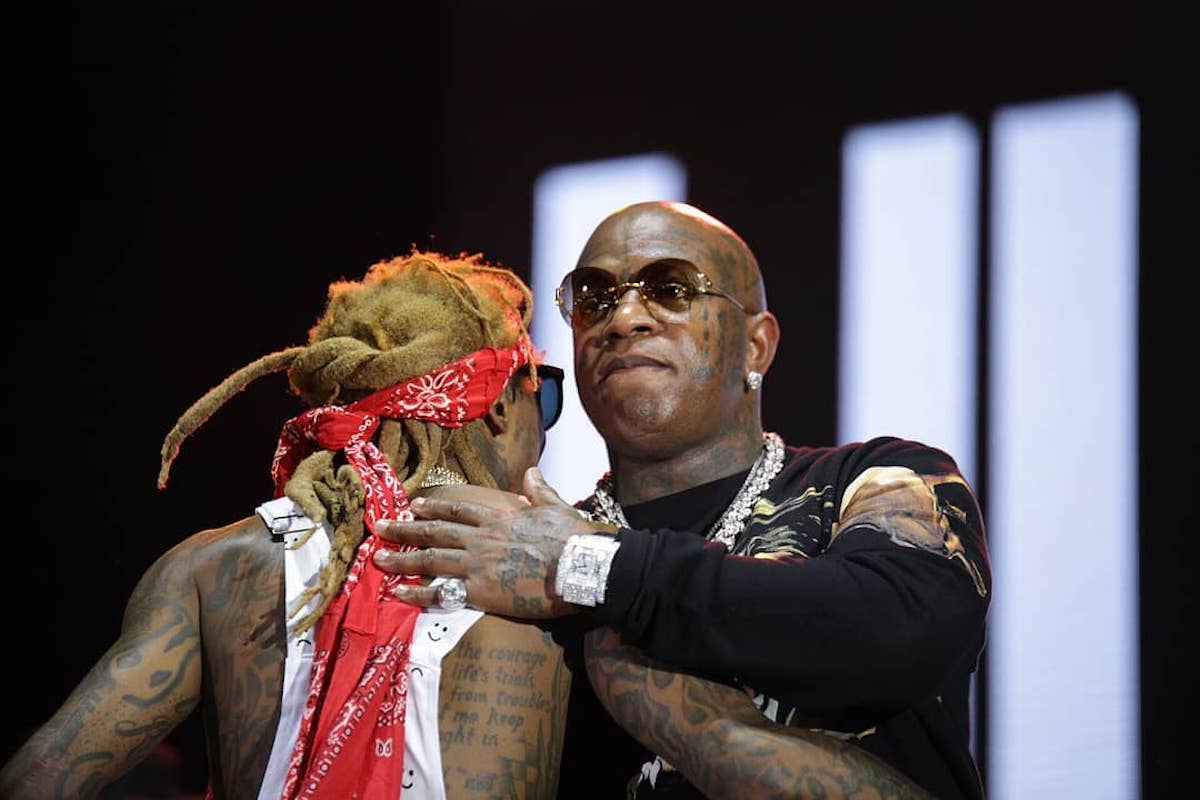 "Carter V drop last night and today we have these bogus song leaks, something smell fishy over at Cash Money I tell you," another fan wrote.
While Lil Wayne and Birdman have settled their lawsuit and seem to be trying to mend their broken relationship, there is word that he could face with some more legal issues. A District Attorney in Georgia could file charges against Birdman and Young Thug for the 2015 Lil Wayne tour bus shooting incident that saw one man sent to prison. Turns out that man, who received 20 years for the shooting, got off because a judge improperly forced him to take a plea deal.
Now it seems the DA have solid evidence linking the rapper/label exec and Young Thug to a broader conspiracy to hurt Weezy.