Meek Mill says Lil Wayne is top three rappers of all-time and we agree.
Did you know that Meek Mill was such a big fan of Lil Wayne? The Philly rapper posted the cover art for Wayne's new album, Tha Carter V, on his Instagram account and hail the New Orleans MC as one of the greatest of all time, G.O.A.T. "WAYNE IN MY TOP 3 of all times you gotta go ham tonight for the culture!!" he wrote.
Meek's fans were all hyped up and agreed with him that Lil Wayne is one of the G.O.A.T.s of hip-hop and perhaps all of music. We've all been waiting for half a decade for this album, and now it's coming out tonight. The Maybach Music Group rapper recently reunited with one of Weezy's protege, Drake, following their infamous beef, and he used to date another one of his protege, Nicki Minaj. So he is close to home.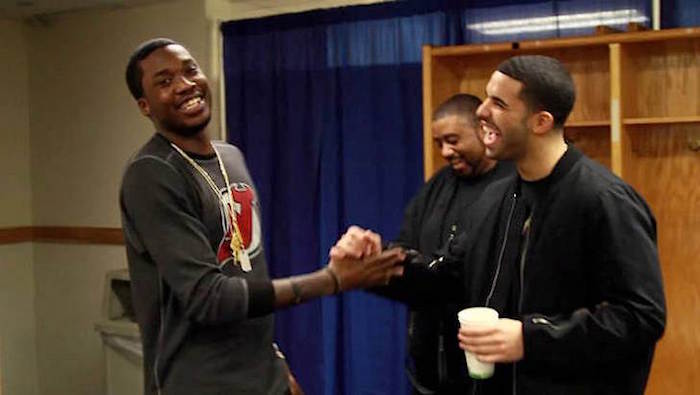 Meek Mill himself is also working on his new album due later this year. It would be interesting if the Philly rhymer gets a feature on Tha Carter V. On a side note, Lil Wayne is celebrating his 36th birthday today, September 27th, and what a way to mark the occasion than to drop what could perhaps be the biggest rap album this year.
Wayne has been known to move big numbers, but he has yet to drop a major album in the age of music streaming. He has released a couple of mixtapes over the years, but this is the first time that he is dropping a major album in a couple of years. Kanye West has already conceded the number one spot to Weezy and pushed his album "Yandhi" back to Saturday, which means that all of Friday and Saturday, you can listen to Tha Carter V without any distractions.
Perhaps Friday should be declared a national holiday, Tha Carter V day.
https://www.instagram.com/p/BoPU6o6nMPm/