Vybz Kartel's former protege Vanessa Bling was tossed into the middle of his appeal trial on Tuesday.
Vybz Kartel and his three co-accused are currently fighting to have their murder conviction and life sentence overturned by the Jamaica Court of Appeal. The defense team is currently making their arguments in court which will be followed by a rebuttal from the prosecution. Vanessa Bling, whose real name is Vanessa Saddler, got embroiled in Kartel's murder case in 2011 when she filed a police report claiming that she got robbed by a man name Clive Williams, who happens to be Kartel's murder victim.
Police claimed that Bling, aka Gaza Slim, and Vybz Kartel concocted the robbery incident in an attempt to pervert the court of justice. The dancehall diva was arrested and charged with conspiracy along with her mentor. In 2014, authorities dropped the conspiracy charges against both artists citing Kartel's pending appeal as the reason to dismiss the case.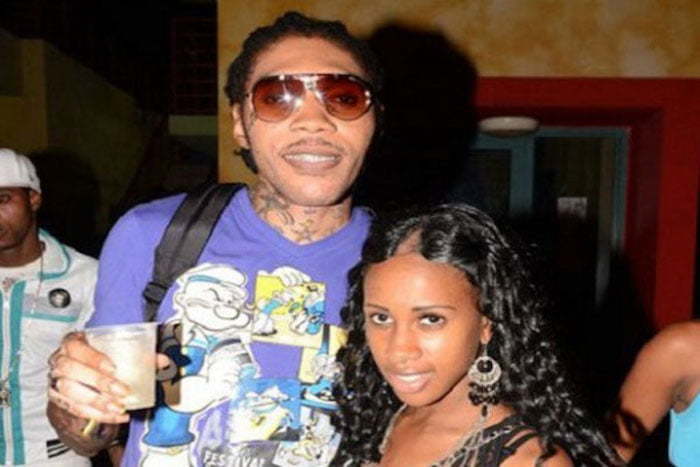 On Tuesday of this week, Vanessa Bling found herself back on the radar where it concerns the case. Vybz Kartel's defense attorney, Valrie Neita Robertson, argued that trial judge Lennox Campbell should not have allowed the police report about Vanessa Bling into the murder trial because it had no relevance to the case.
This could prove problematic for the "Independent Lady" singer since the Director of Public Prosecutions (DPP) can restart the conspiracy case against her at any time and prosecute both her and Vybz Kartel for it. If convicted, she could be sent to jail for up to three years.
Vybz Kartel, Shawn "Storm" Campbell, Kahira Jones, and Andre St John, were all found guilty of the murder of Clive "Lizard" Williams. The four men were sentenced to life in prison at hard labor. The defense team is currently making their arguments in the appeal court as to why they want the conviction to be overturned. The case will like wrapped at the end of this week.