Drake is back on Instagram after going ghost when Pusha T dropped his vicious diss track.
Drake has been missing in action from social media for over a week now. After Pusha T dropped his diss track "The Story Of Adidon," Drizzy went ghost on social media as hip hop fans started trolling him. The Toronto rapper is now back on the Gram a day after J Prince revealed in an interview that he has a "career-ending" diss track sitting on that could cause great pain for Kanye West and Pusha T.
While he didn't make any new posts on his Instagram feed, Drake left a few comments letting his fans know that he has been going through a lot. "Nobody really know what I been through," he wrote in the comments before adding, "Black Benz no friends." Some fans immediately went to trolling him by congratulating him on his new baby, while others welcomed him back to the Gram.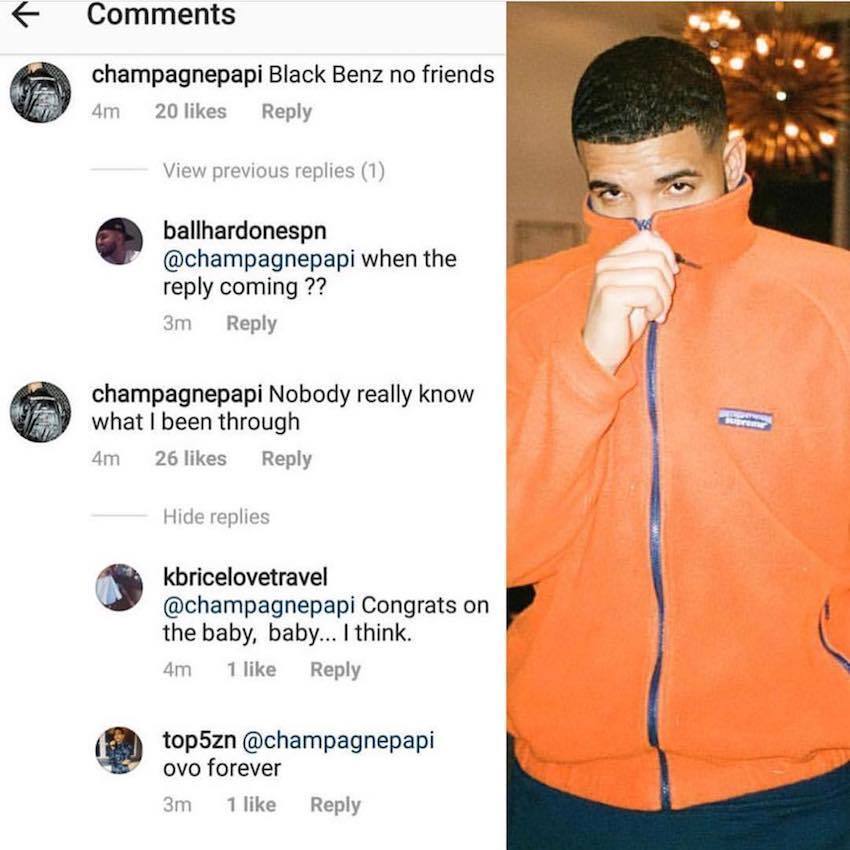 Last week, Drake made a rare statement on his Instagram Story last week when he addressed the blackface photo controversy. According to the Young Money rapper, the photo was taken as part of an initiative that he and his friend took part in to illustrate the struggles of black actors in Hollywood. Seems Drake is now trying to put all of that controversy behind him and move forward.
Drake is getting ready to drop his new album Scorpion sometime this month. While he hasn't revealed the exact release date, his fans are on alert for him to drop the project without notice. It could be this weekend or it could be next weekend. Kanye West and Kid Cudi are dropping their joint album this weekend so it would be interesting to see if Drake releases his project to directly compete with.