Drake is going full on Jamaican now that he is dating Jamaican beauty, Malaika Terry.
Drake was spotted out in Toronto on Wednesday with the Jamaican model by his side and a legion of bodyguards. Even in his hometown Drizzy still pulls a large crowd of onlookers when he rolled through the streets. Fans lined up to get a glimpse of the famous rapper and his gorgeous new girlfriend. Urban Islandz ever so reliable OVO sources told us that they recently started seeing each other and he is fond of her.
"They recently started hanging out it's nothing serious yet man but she is a real one I can tell you that… beautiful inside out," sources said. Drake loves him some island girls because this is not the first time he is dating a Jamaica after previously hooked up with Maliah Michel.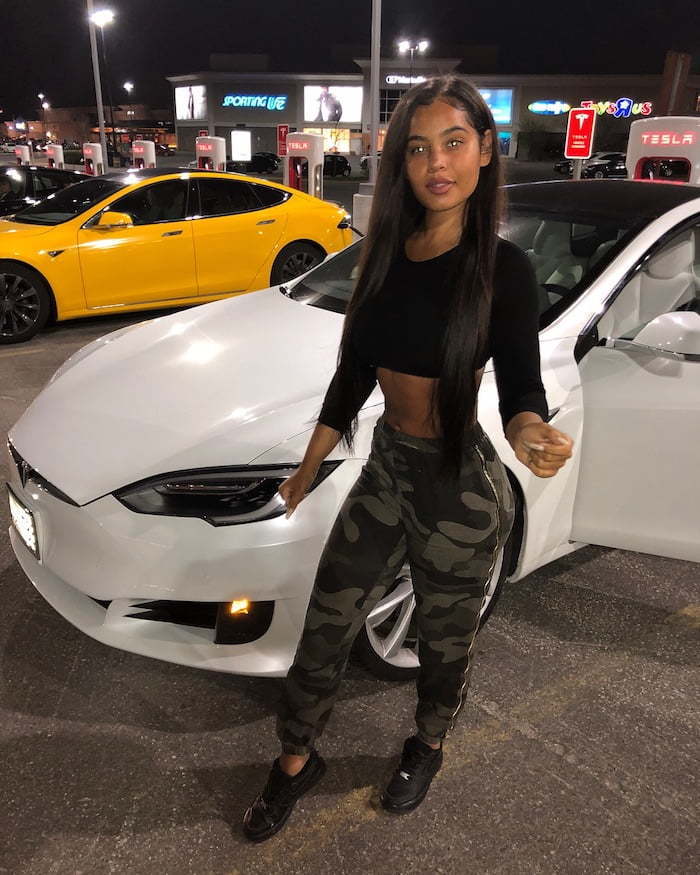 The 6 God also famously dated Caribbean beauty, Rihanna, before she broke up with him in 2016 and has since moved on to a Saudi billionaire businessman.
Rihanna did an interview with Vogue magazine where she revealed that she and Drake are no longer friends, but they are not enemies either. She also opened up about the night at the 2016 MTV VMAs when the rapper professed his love for her and then tried to kiss her saying that she felt uncomfortable being in that moment.
"Waiting through that speech was probably the most uncomfortable part," she said. "I don't like too many compliments; I don't like to be put on blast." After making that statement, Drake unfollowed Rihanna on Instagram and Twitter so clearly, he catches some feelings.
The Toronto rapper has a strong Jamaican contingent around him including one of his producers. Almost his entire Views album was made up of dancehall music and over the past few years, he drew a lot of inspirations from Jamaican music and culture.