Drake is blaming Rihanna for their latest breakup but she is pushing back at his claims telling him not to blame her.
Sources close to the Bajan pop star told Urban Islandz that things started going downhill for the couple recently when Drake asked her to visit him while he has been nursing an ankle injury. Sources told us that Rihanna initially said that she would visit him on her return from Paris Fashion Week but she didn't.
"He wanted to see her but doctors told him to rest his ankle so she agreed to visit him, but that didn't happen," sources told us. "Drizzy wasn't too happy about that and stopped talking to her for a bit."
Sounds like 6 God was up in his feelings for a moment, but sources are also telling us that Rihanna again turned him down for a feature on a song that he is working on for his upcoming album.
"I think this tipped things over a bit when Drake asked RiRi for a feature on a song I think for his new album but she brush him off saying that she is too busy," sources said. "He felt some type of way about that I guess because he is saying that he dropped everything to be on 'Work' with her despite his crazy schedule."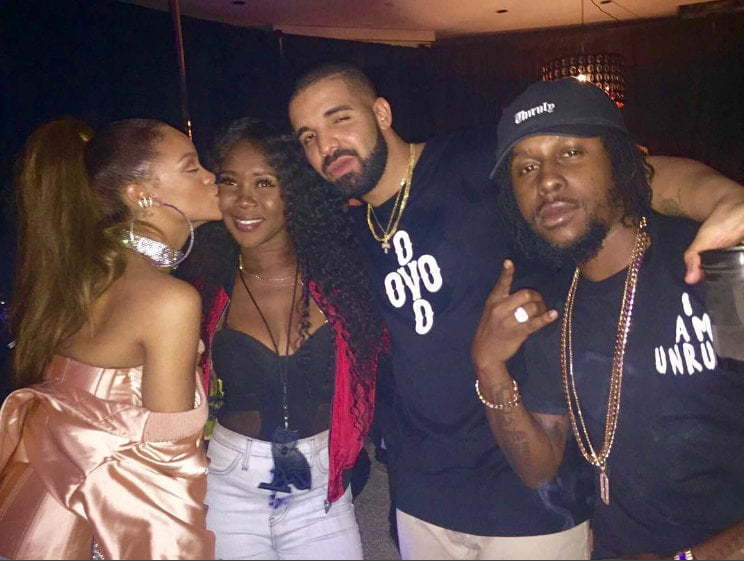 Our sources are saying that the whole India Love rumors are not really true and it seems like he is just using that to make a point that he can get plenty other bad chicks. "Those rumors are not really true because Rihanna knows that b*tches are always chasing down Drake," our sources added. "He is probably just using all these drama to reinforced that point. I don't even think that they are really broken up so don't be too surprised if you see them together at the AMAs next month."
Seems Drake is feeling like he is being used by RiRi again. Rihanna is pushing back at Drake's claims that she is the problem in their relationship. Last week she posted a cryptic messages on Instagram hinting that she is not the reason for their breakup.
"None of my exes are married or in happy relationships so it's safe to say that I wasn't da problem lol," the meme reads.
The last time that Rihanna and Drake were spotted together was just over a month again at his concert in Los Angeles and then later that night at the after-party at The Nice Guy club in L.A.