Drake relationship with Jennifer Lopez has been heating up making his love life as much interesting as his music.
But just how did the 6 God bagged one of the all-time baddest chicks in the game. Looking at his past relationships and women that he has been romantically linked to in the past then you can see that he got his formula down pat. Drizzy has dated Rihanna, Serena Williams, Malia Michel and as been linked to other females like Zoe Kravitz, Tyra Banks, Rita Ora, Teyana Taylor, Taylor Swift and more. Some of these women had solid relationships with Drake while others seems like going on a date type of thing.
Check out the list of women Drake has romantically linked to in no particular order.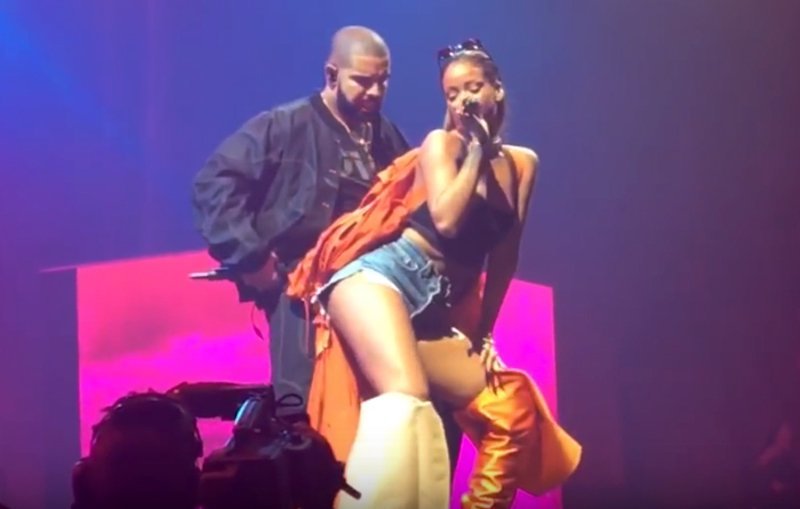 1. Rihanna
Drake and Rihanna have been dating on and off since 2009 after her split with Chris Brown after he beat her up a day before the Grammy Awards. The pair never confirmed their exclusivity but this year at the MTV VMAs Drake famously said that he has been in love with her since he was 22 years old. That's eight years since he is now 30 and still in love with her. Despite their reunion earlier this year, Drizzy and RiRi broke up this summer.
2. Tika Sumpter
The actress expressed her crush on Drake during an interview where she revealed that the two actually hang out with the cast of Nickelodeon's "Best Friends" where she got a chance to know him a little better. She said he was super nice and even sent her some music that he was working on. This might have been before Drake became a rap superstar and signed to Young Money.
3. Keshia Chante
Kesha Chante previously hosted 106 & Park on BET, but she was a prominent figure on Much Music and being also from Canada she and Drake got to know each other. Drake also seems to confirmed that they two briefly dated in their teens.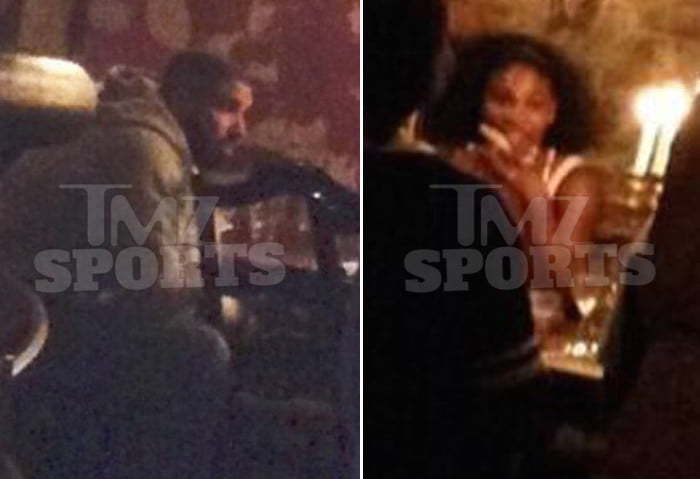 4. Serena Williams
Drake once use to be a regular watching Serena Williams break record at different tennis championships including the U.S. Open. They were also spotted on a few dates but their budding romance never really got serious.
5. Zoe Kravitz
Drake and Zoe Kravitz were spotted kissing each other and the photos went viral on social media. She was also spotted hanging out inside of his tour bus and Drizzy was even spotted at a she that her bond was performing at in Toronto back in 2014. Their relationship never seems serious and may just be a fling.
6. Bria Myles
Drake famously rap about Bria Myles on his single "From Time." She was also featured on the interlude for his smash hit "Thank Me Later." It's still unclear what type of relationship the two had, but there was one.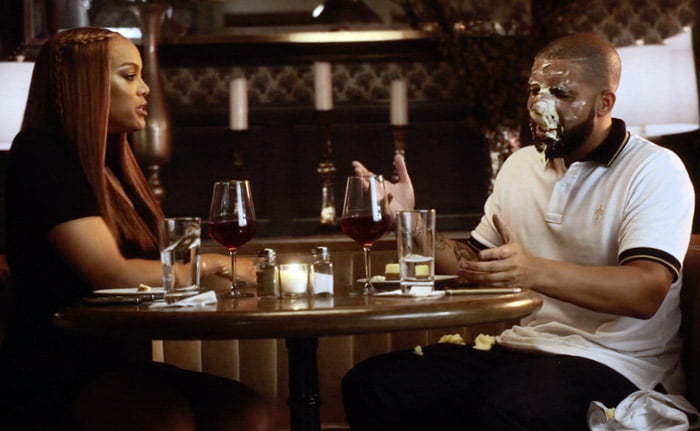 7. Tyra Banks
Drake and Tyra Banks relationship is still a mystery but the rapper did confirmed during an interview with Ellen DeGeneres that he and the model went on one date. She later appeared in his music video "Childs Play" where she played his love interest.
8. Malia Michel
Drake and Maliah dated on and off for a few years. She played his love interest in his music video "Find Your Love" that Drizzy traveled to Jamaica to shoot with dancehall star Mavado. She suggested that her profession as a stripper might have been the reason for their relationship demise.
9. Cat Washington
Cat Washington is known for her role on "Bad Girls Club" but she banged Drake for over a year. In a previous interview she outlined how the pair met on the music video set for "Best I Ever Had" before Drizzy started flying her out to his home in Toronto for a year.
10. Teyana Taylor
Teyana Taylor is perhaps one of Drake's earliest celebrity flings. The two started hanging out from the age of MySpace, think about how long that was. Taylor once posted several photos of herself and Drizzy getting cozy. Drake also once called Teyana his day one in a post on IG.
11. Rita Ora
The British pop singer appeared in Drake's music video for "Over" and before you knew it they were spotted in Newcastle kissing at a concert that Rita Ora was performing. They also both collaborated on "R.I.P."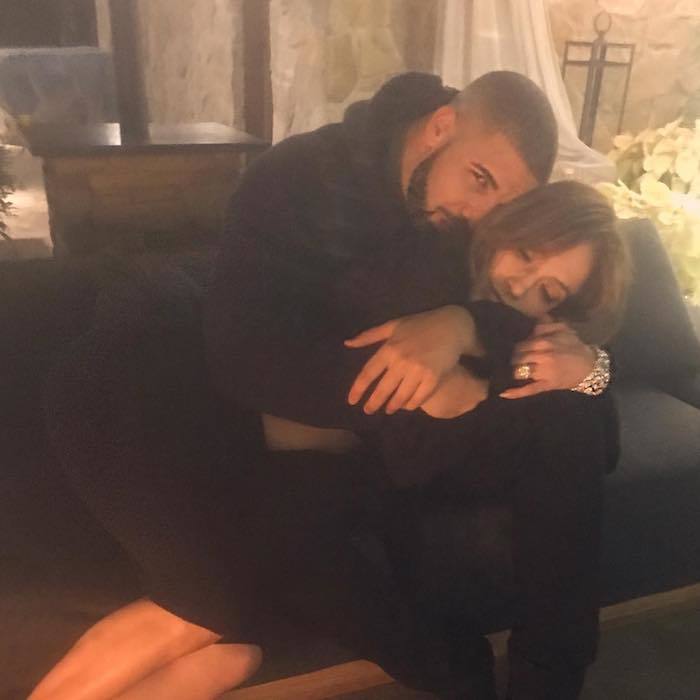 12. Jennifer Lopez
This one broke the internet on December 28, 2016 when both Drake and Jennifer Lopez posted a photo of them cuddling up on a couch. They didn't caption the pic but it did sent off a flurry of reactions on social media.
13. Dollicia Bryan
14. Kat Dennings