Ninjaman is weighing his options to appeal but seems its heavily dependent on the outcome of Vybz Kartel appeal.
The dancehall icon is two months into his life sentence and already he is considering filing an appeal for a new trial. Sources told Urban Islandz that Ninjaman felt like he was never given a fair trial and the prosecution used a witness who he feels wasn't credible. Additionally, he thinks that his murder conviction was the authority's way of sending a message amidst the rapid rise in crime rate across the island.
"They set an example out of him purely because he is a famous entertainer, it was almost like they used his old sins against him," a rep for Ninjaman told us. "Was that fair for him, of course not. It's like getting convicted even before the trial started."
Now that Ninjaman and his attorney are weighing his appeal options, one of the things that they discussed is Vybz Kartel upcoming appeal trial which is set for July this year after being pushed by from February. Ninja's lawyer, Valerie Neita-Robertson is also one of the lawyers on Vybz Kartel's case.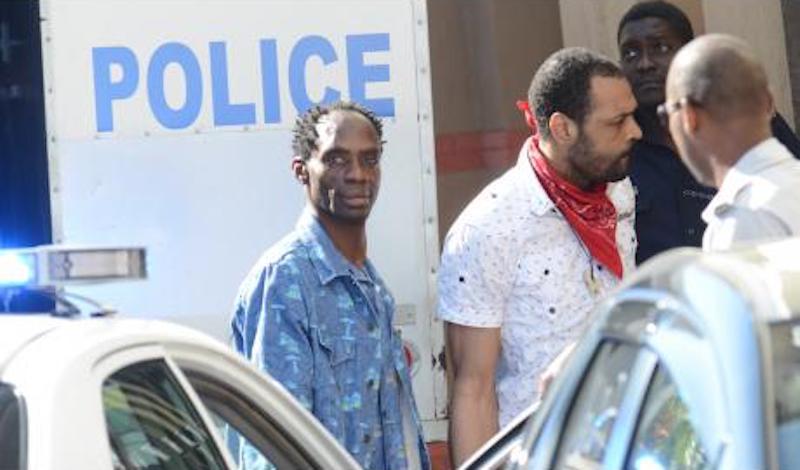 "Being that they are two high profile artists, the system will want to keep them locked up to send a message," sources said. "Although both cases are totally different, the fact that they're two big-name entertainers, the system will treat them different, they will have a tougher trial because of the added press around their cases. The government will not want to look bad on the world stage. Remember these two cases made headlines around the world, so think about how bad they will look if both of them walk free on appeal."
Vybz Kartel's attorneys were the ones who asked the appeal court judge for more time to prepare for the case. We're told that Ninjaman trial also played a role in that decision, the lawyers felt like that case was too close to the appeal trial and would be too fresh in the judges minds.
The lawyers know that they will have to present a near-perfect case and even then, they still have an uphill battle to prove Vybz Kartel's innocence. "Kartel is at a disadvantage any way you look at it but yet still he has a stronger case than Ninjaman so it makes perfect sense that he would want to wait on the outcome of that case to make his next move," his rep added. "The worst case scenario is they both spend the rest of their lives in prison."
Kartel, whose real name is Adidja Palmer, was sentenced to prison for life for murdering his friend Clive "Lizard" Williams. His protege Shawn Storm, and friends Kahira Jones and Andre St John were also convicted and sent to prison for life. The aced dancehall star will have to serve 35 years before being eligible for parole. In contract, Ninjaman, real name Desmond Ballentine, will have to serve 25 years before getting a parole hearing. By then both artists will be in their 70s.