Vybz Kartel and Popcaan have not made peace despite some recent reporting.
The self-proclaim Worl'Boss celebrated his 42nd birthday on Sunday and a number of his past and current allies took the timeout to wish him a happy birthday on social media. We saw artists like Popcaan, Sean Kingston, Tommy Lee Sparta, Spice, and NotNice post images of Kartel while sending birthday greetings his way. Kartel liked all the posts except for Popcaan and fans took note and criticized him for it.
The Unruly Boss shout-out his former mentor twice during separate performances in the Caribbean over the holidays. But it's his post on Instagram that causing some fans to speak out. "Popcaan you is a two face snake, you never go visit the boss not once but you trying to get a hype by posting this, leave the boss name out your bad mind mouth," one fan wrote in the comments.
Sources inside the Gaza told Urban Islandz that Popcaan has yet to visit Vybz Kartel behind bars since his incarceration in 2011. We're also told that he has in the past requested a visit but Kartel denied it. This is a clear sign that these two former friends, who had a father and son-like relationship, are not making peace anytime soon. The below images show Vybz Kartel liking posts from everyone while snubbing Popcaan.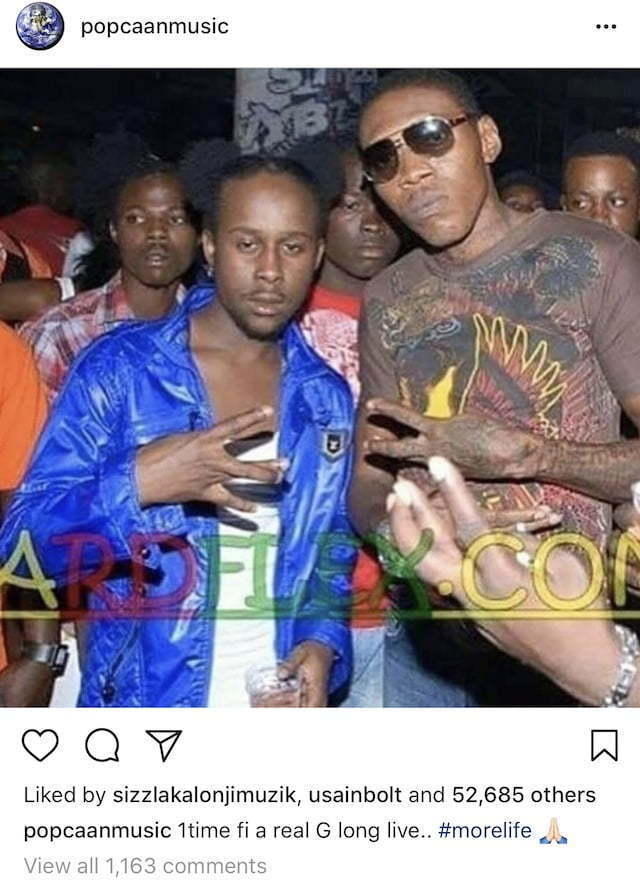 "The boss like everybody posts except for yours yo no have no shame, come off a the man name and stop post up picture with the boss like you and him a friend," another fan commented.