Meek Mill says that he was the one who broke up with Nicki Minaj and not the other way around.
The first real clear hint that we got from Meek that he dumped Nicki Minaj was when he released his single "1942 Flows." The Young Money rapper announced on Twitter in January this year that she is a single woman again. At first, everyone thought that she was the one who pulled the plug on the relationship but now we are learning that Meek has been quietly saying that he was the one who dumped her.
"He was the one who broke up with her and we been always known that from the beginning," sources said. "Celebrities relationships are usually never really private but that doesn't mean someone will want to come out and spill all the tea to score some points. These two were dating and they broke up that happens all the time and I doubt it really matters who broke up with who, the relationship is done it's over ni**as have moved on and go about their business."
Meek is also making it clear to folks inside his circle that he is done with her for good and has no interest in evening speaking to her. "No am pretty sure there is no rekindling going down, homeboy said it out his mouth and what they broke up over is a huge deal breaker," sources revealed. On his single "1942 Flows" Meek Mill most famous line is, "Cut her off, act like she's dead and it's killing her / New dawn, Hermes seats, I left the ceiling up / Just to get to kill 'em softly."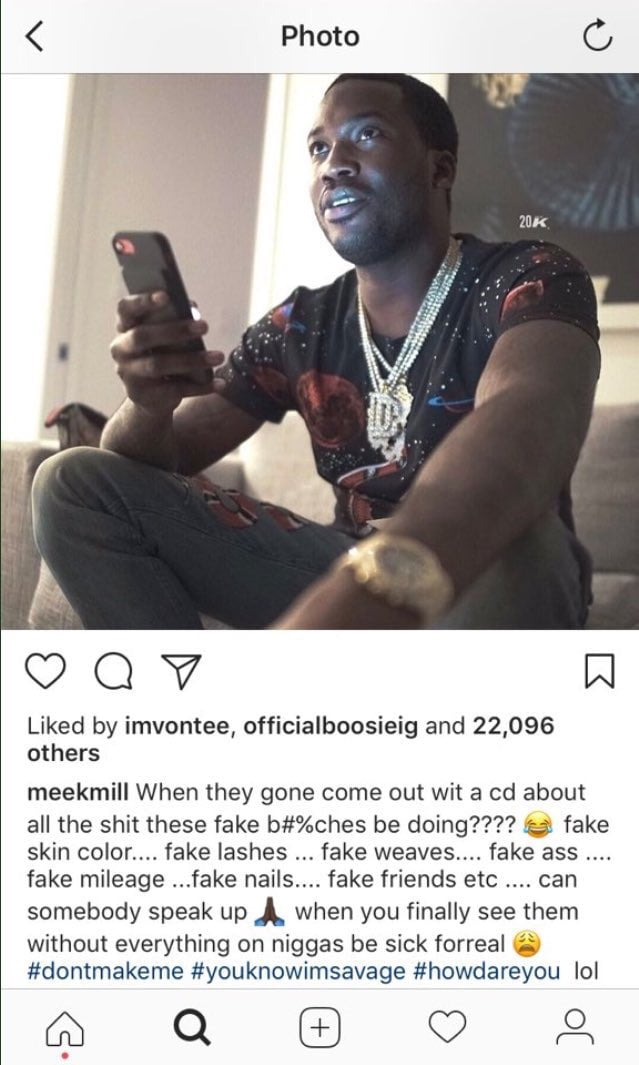 Since their bitter break up eight months ago, Meek Mill and Nicki Minaj have not spoken to each other and they often take shots at each other on social media. In July, the "Wins and Loses" rapper fired off a diss on Instagram calling out Nicki for having fake everything and basically saying that she made him sick when she takes off everything.