Meek Mill thinks that Nicki Minaj is fake down to the friends that she associates herself with.
Since JAY-Z drop his new album 4:44 there has been a lot of reaction from the hip hop community on social media. Meek Mill made his feelings very clear and Nicki Minaj was on his mind when he was sharing those feelings on Instagram last weekend. "When they gone come out wit a cd about all these fake b**ches be doing?," the Philly rapper wrote. "fake skin color … fake weaves…. fake a*s … fake mileage … fake nails…. fake friends etc … can somebody speak up. when you finally see them without everything on ni**as be sick forreal #dontmakeme #youknowimsavage #howdareyou."
Perhaps Meek Mill should take up the task of dropping a new album dedicated to Nicki Minaj or any other "fake b**ches" he ever came across. He probably should do it before Nicki released an album about his package size since she already dropped one for her ex-boyfriend Safaree Samuels.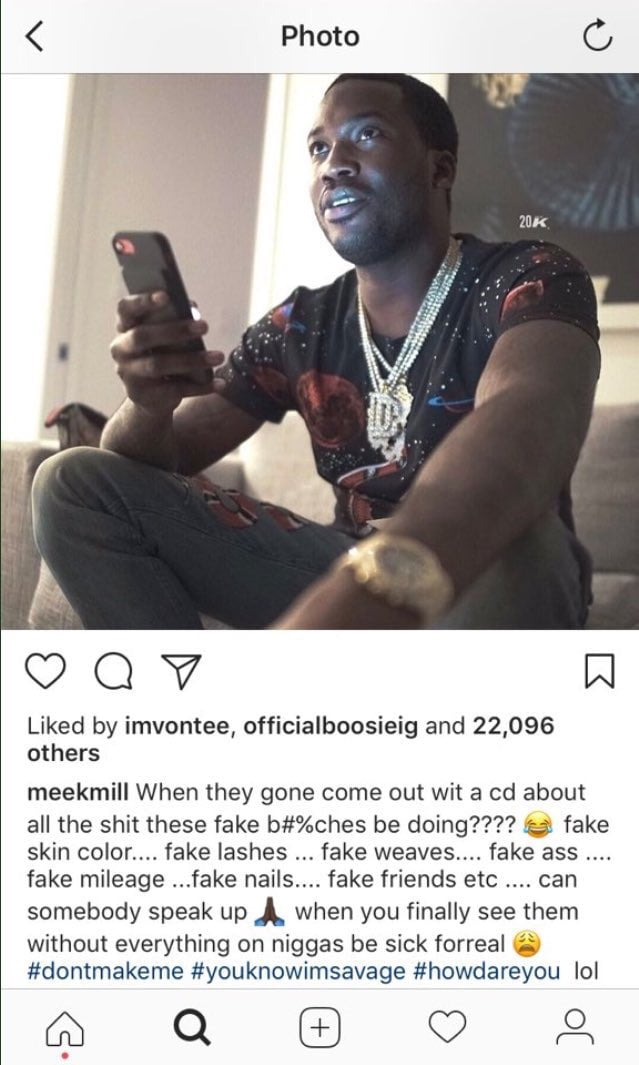 Meek Mill has since deleted the post but the damage is already done. Seems he is still feeling salty about his split with the Trinidadian rapper back in December. Last month, Meek and his crew attacked Safaree Samuels in Los Angeles and even threatened that they are not finish with him.