Drake is one step closer to being a dad because his alleged baby mama is almost ready to pop.
Earlier this year, Canadian model Sophie Brussaux revealed that she is pregnant for Drake and in June she posted a baby bump photo saying that she was 23 weeks into her pregnancy. Last week she posted more baby bump pics from her baby shower and immediately Drake fans started trolling her Instagram account.
"That better not be @champagnepapi baby. I still holding out hope forr when he take DNA test it says negative," one fan wrote while another added, "I hope Drake is the baby father, He's to reckless and by him having a child he'll stop sleeping around and spending hus money on other rappers car." Some of the comments are too explicit to post, but clearly there are some angry fans who are going at her.
Drake has already denied the allegations that he is the father of her unborn child, but she will likely forced him to do a DNA test after she gives birth. In January, the Toronto rapper was spotted on a dinner date with the model in London while he was on his Boy Meets World Tour. Brussaux is not the only female accusing Drizzy of impregnating them. In April, British model Layla Lace posted a lengthy message on her Instagram page where she accused the "More Life" rapper of getting her pregnant and then ditching her. She even posted a bunch of screenshots of text messages allegedly between herself and Drake.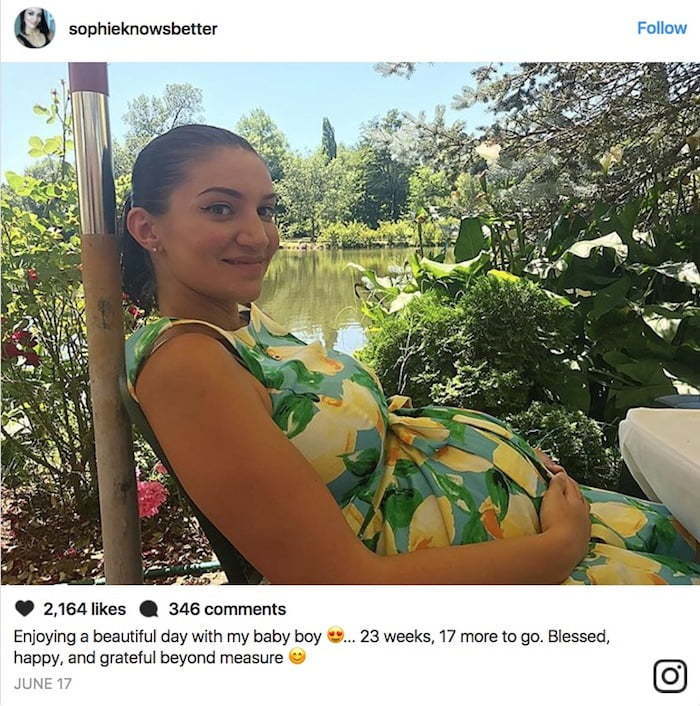 Sources told us that Drake attorney has fired off a letter to both ladies and that is why they are now silent o the allegations. The 6 God will likely get some legal troubles of his own when these ladies give birth if they decide to go after him for child support. Do you think that Drake is the father of this woman baby or is she just going after him because of his celebrity status?