Drake finally gave us More Life. The playlist is now available on multiple streaming platforms including iTunes/Apple Music and Spotify.
The album title More Life was coined from the popular Jamaican slang "more life we seh" which was made popular by its heavy use in dancehall culture particular by Vybz Kartel. The slang really means injecting life into something like the feeling you get when you go to a dancehall session and just want to dance and turn up. It also means wishing someone all the best in their endeavors as in more life aka more blessings. Hence More Life is like a soundtrack to your life with every single song coming with a meaning.
More Life is the follow-up to Drake's chart-topping 2016 album Views which broke the record for the most streamed album on the planet last year. That project also spent 13 non-consecutive weeks at No. 1 on the Billboard 200 chart, making it the longest run on the top spot in two decades. Views also sold 4.2 million album-equivalent units in the U.S. So the stakes for More Life is high and there are a lot of press surrounding the project so it will be interesting to see how it matches up with Views and what the first-week sales/stream will look like.
The album More Life was executive-produced by Drake's right-hand man Noah "40" Shebib with a couple of other producers making contributions to the playlist. Among the producers list includes Kanye West, Vinylz, London on da Track, and Frank Dukes. At first, it was announced as an Apple Music exclusive playlist but then just this week we learned that it will be on multiple other streaming platforms like Spotify, Amazon, and Google Play. Drake is also playing the album on OVOSound Radio episode 39 on Apple Music's Beats 1.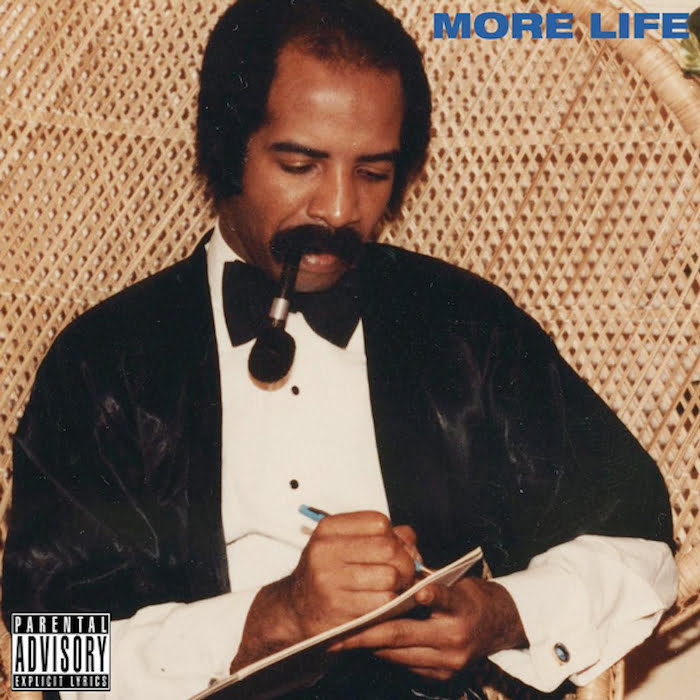 More Life was first announced in October last year with a December 18 release date, but then OVO announced that the album will be delayed to the top of the new year. Drake then told the audience at his concert in Amsterdam in January that the project will be released before his next show in that City which was on February 26. That did not happen, due to production delays. As a matter of fact, 40 announced on Twitter yesterday that he just finished and delivered the album a day before its release. All of this could all be them milking the publicity ahead of the release, but Urban Islandz sources inside OVO told us that Drake and 40 wanted to deliver something perfect and worked tirelessly to achieve their objective.
Check this page regular for more links to the album.
The entire project is streaming on OVOSound Radio on Apple Music Beats 1 now.
MORE LIFE Tracklist:
01. Free Smoke
02. No Long Talk – (Ft. Giggs)
03. Passionfruit
04. Jorja Interlude
05. Get It Together – (Ft. Black Coffee & Jorja Smith)
06. Madiba Riddim
07. Blem
08. 4422
09. Gyalchester
10. Skepta Interlude
11. Portland – (Ft. Quavo & Travis Scott)
12. Sacrifices – (Ft. 2 Chainz & Young Thug)
13. Nothings Into Somethings
14. Teenage Fever
15. KMT – (Ft. Giggs)
16. Lose You
17. Can't Have Everything
18. Glow – (Ft. Kanye West)
19. Since Way Back – (Ft. PARTYNEXTDOOR)
20. Fake Love
21. Ice Melts – (Ft. Young Thug)
22. Do Not Disturb