Nicki Minaj is basically calling Remy Ma a fraud and then change it up on her with Lil Wayne.
Nicki Minaj has finally responded to Remy Ma vicious diss tracks "shETHER" and "Another One" with two tracks of her own "No Frauds" featuring Lil Wayne and Drake and "Change It" featuring Weezy. Both tracks she drops some punchlines against her nemesis basically saying she pity her for even dropping those songs.
In the first verse of "No Frauds" Nicki Minaj again calls out Remy Ma for not selling records and also failed with a second diss track "Another One." "I ain't in the projects, but all my bricks is up, rrrr / You can't be Pablo if your work ain't sellin' / What the f**k is this b**ch inhalin'? / I would've helped you off that pit you fell in / I am the generous Queen! Ask Ms. Ellen / Tried to drop "Another One", you was itchin' to scrap / You exposed your ghostwriter, now you wish you were," Minaj raps over a beat produced by CubEatz and Murda.
Nicki Minaj then touched on the incident that sent Remy Ma to prison when she shoot her friend in a fight over some stolen cash. "What type of bum b**ch shoot a friend over a rack? / What type of mother leave her one son over a stack? / Lil Boogie down basic b**ch thinkin' she back / Back to back, oh you mean, back to wack? / "Back to Back"? Me and Drizzy laughed at that," she raps.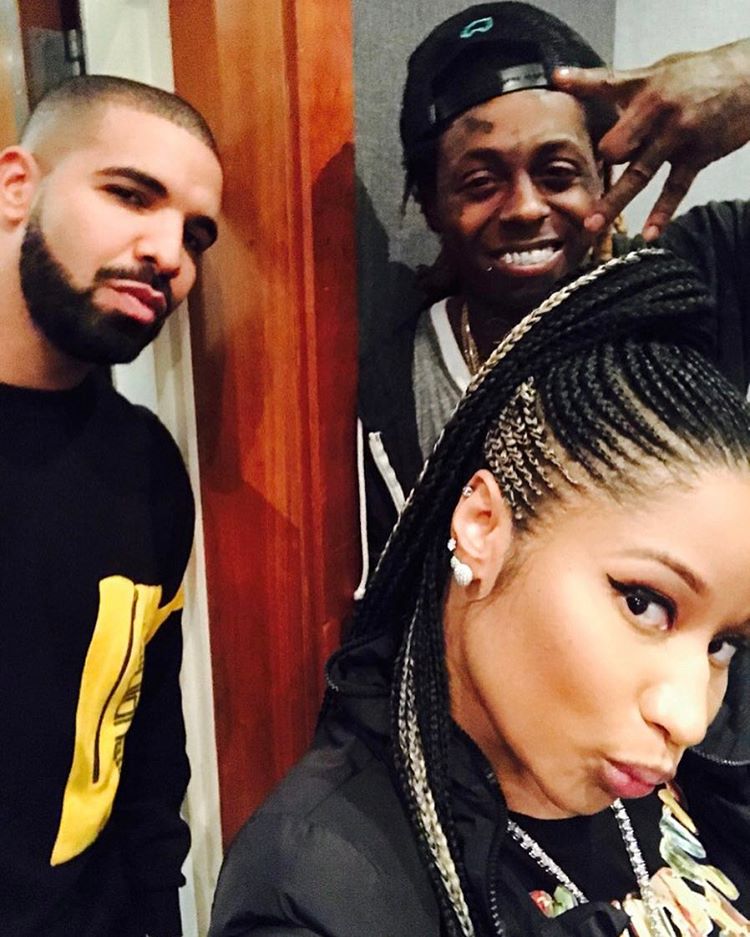 Lil Wayne and Drake didn't say anything about the beef but they both went hard on their verses repping for their Young Money team. Weezy is also featured on Nicki Minaj's new song "Change It" where she also took shots at Remy Ma. "The b**ch gambled her career, now it's gon' be severe / I ain't just be watchin' b**ches pitfalls / Stop doin' pills, but b**ch don't withdrawals / I am in my mansion rockin' pink drawers," she raps.
Remy Ma opened up about her Nicki Minaj beef in an interview with Buzzfeed this week saying that she would rather collaborated with the Young Money rapper than diss her. She also said that she is not proud of the diss track "shETHER."
"I feel like we could've done the same thing working together," Remy said. "I would've liked it so much better that way. I don't regret ["SHETHER"], but I'm not particularly proud of it. I just think it's crazy the way people celebrate women attacking each other as opposed to working together."