Vybz Kartel added his voice to the ongoing war between his protege Popcaan and dancehall's man of the moment Alkaline.
Dancehall fans have been calling for the Unruly Boss to show up in what is shaping up to be the biggest beef in the genre in the last few years. But since the start of the year Popcaan has been radio silent, while Alkaline continues to pepper the Unruly gang with already two gritty diss tracks.
Vybz Kartel called out the former Gaza prefect last night on Instagram writing "Papi…mi soon stop chop off ppl head fi u… ya gwan like u fraid a some paper soldier." The "Dancehall Hero" deejay is referring to him stepping into the Popcaan and Mavado beef last October after the Unruly deejay waived the white flag and apologize to Mavado and his fans then quit the war just as it was getting heated.
"To My Younger And My Older Fans I would like to Apologize For All The language That I Been Using In Me And mavado lyrical #battle We have no violence whatsoever towards each other," Popcaan wrote in a post on Instagram.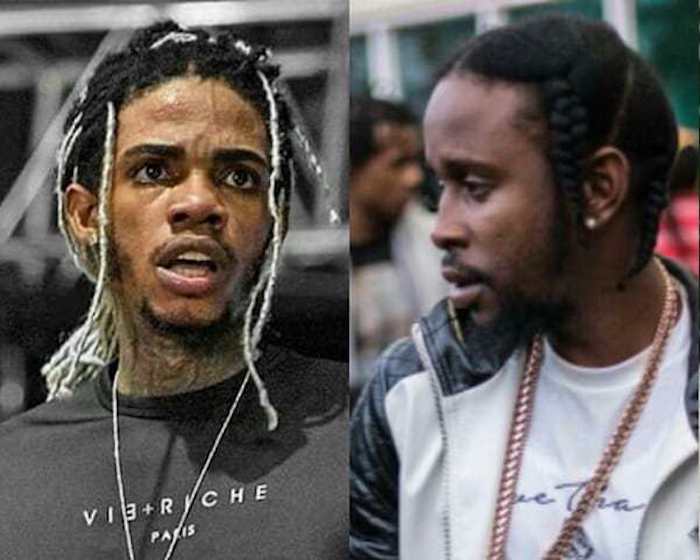 With the Vendetta going after the Unruly, Vybz Kartel seems to be indicating that he will not fight this war for Popcaan like he did in the Mavado situation. "Never know soldier could a mek outta paper," Kartel added on IG.
The incarcerated Gaza Boss is celebrating some good news for Gazanation. WizKid announced that he that the two are teaming up on a new collaborative single. This will be a big boost for Vybz Kartel who is currently serving a life sentence for murder. Despite being behind bars since fall of 2011, he has managed to stay more relevant in dancehall than a lot of artists who are free. But over the last two years he has been facing serious competition for the top spot from Alkaline.