Nicki Minaj is wiping Meek Mill clean from her life as she push forward into the new year to focus on her music.
Sources connected to the Trinidadian rapper exclusively told Urban Islandz that she blocked Meek Mill on all her social media accounts including Instagram and Twitter and also blocked his numbers from calling her. "He has been trying to contact her since their breakup but she is determine it rid him of her life complete," sources told us. "He is block and delete on IG and Twitter for sure and all three numbers that he used to call or text her have been blocked. She even went as far as to have her people screen her calls so she could avoid picking up the phone and hearing his voice."
There is no doubt that Nicki Minaj and Meek Mill have had several breakups over the course of their two-year relationship, but sources are telling us that this time its for good. The couple breakup on her 34th birthday while vacationing in Turks and Caicos island in the Caribbean in December. An alleged Meek Mill side chick came out of the woodwork with reports claiming that she had a year long affair with the Philly rapper who in tern showered her with gifts and even bought her a boutique. There could be some truth to the story since their split is serious enough for Nicki Minaj to packed all of his stuffs at her home and shipped them to him.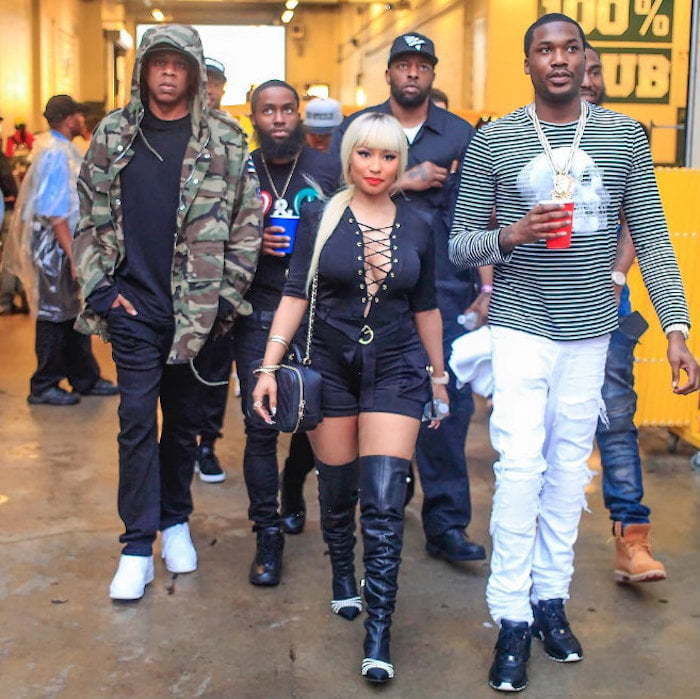 "Nicki packed all of his stuffs at her house in California and shipped them to him because she doesn't want him back there," our source added. "He team is vetting all of her outings to make sure that she doesn't ran into him at anyone of her appearances at events or any outing."
Seems Nicki Minaj is taking extra precaution not to end up at the same place as Meek.