Nicki Minaj seems to be over the Meek Mill breakup drama because she is still frolicking in the Caribbean. What better breakup therapy than soaking up some sun, swimming in the Caribbean sea and listening to some dancehall music while showing off your banging body.
The Trinidadian rapper flew down to Turks and Caicos last week for her 34th birthday celebration. We're told that Meek Mill was briefly there until drama struck and he left. But she has all her friends and even her mom down there with her and they all seems to be having a grand time. In what seems like a trolling game on IG, Nicki Minaj has been posting some steamy photos with some interesting captions.
Nicki celebrated her 34th birthday last week Thursday but she was in Turks about two days before that. She rented out a private villa valued $35 million, shelling out close to a hundred grand on the vacation. The price tag is $10,000 per night to stay there. TMZ reported that Kylie Jenner vacationed there for her 19th birthday a few months ago. We got to say that breakup looks well on the "Black Barbie" rapper who has been showing off her banging body on the Gram. Perhaps that is her way of telling Meek Mill that this is what you're missing. Regardless of his whereabouts we are sure that he has been looking at the pics.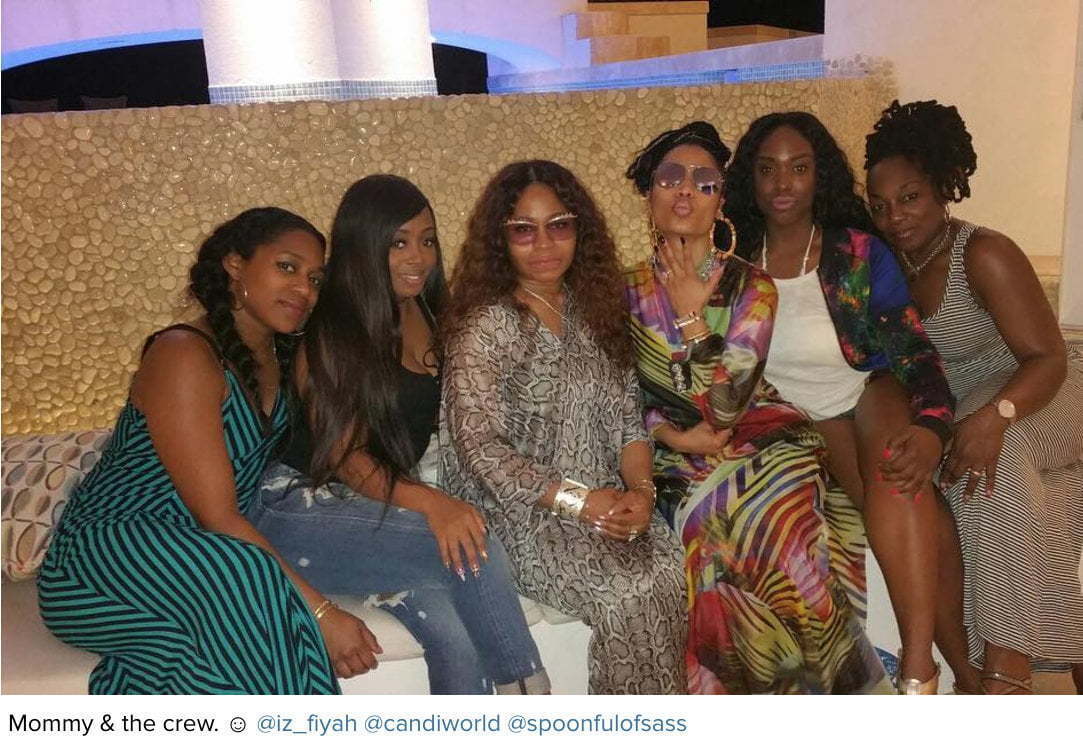 Another thing that is for sure is that Ms Minaj has been listening to a lot of dancehall music while she vacationed in the Caribbean. Maybe she is still searching for more inspiration for her upcoming album, because her people told us that she already has some Jamaican music in her catalog for the project. "Bad gyal forward. Bad gyal PULL UP!" she captioned one of the photos.