Travis Scott gave his fans a scare over the weekend when he became hospitalized. But fortunately for the G.O.O.D. Music rapper it was just for dehydration and exhaustion.
Scott is currently celebrating some chart success with his sophomore album "Birds in the Trap Sing McKnight" debuting at No. 1 on the Billboard 200 chart last week. But seems like he has been working himself too hard and is now taking some much needed rest.
On Sunday (September 18), Travis Scott's manager David Stromberg broke the news on Instagram when he posted a photo of the rapper on an hospital bed asleep. The only caption on the photo was "Sunday."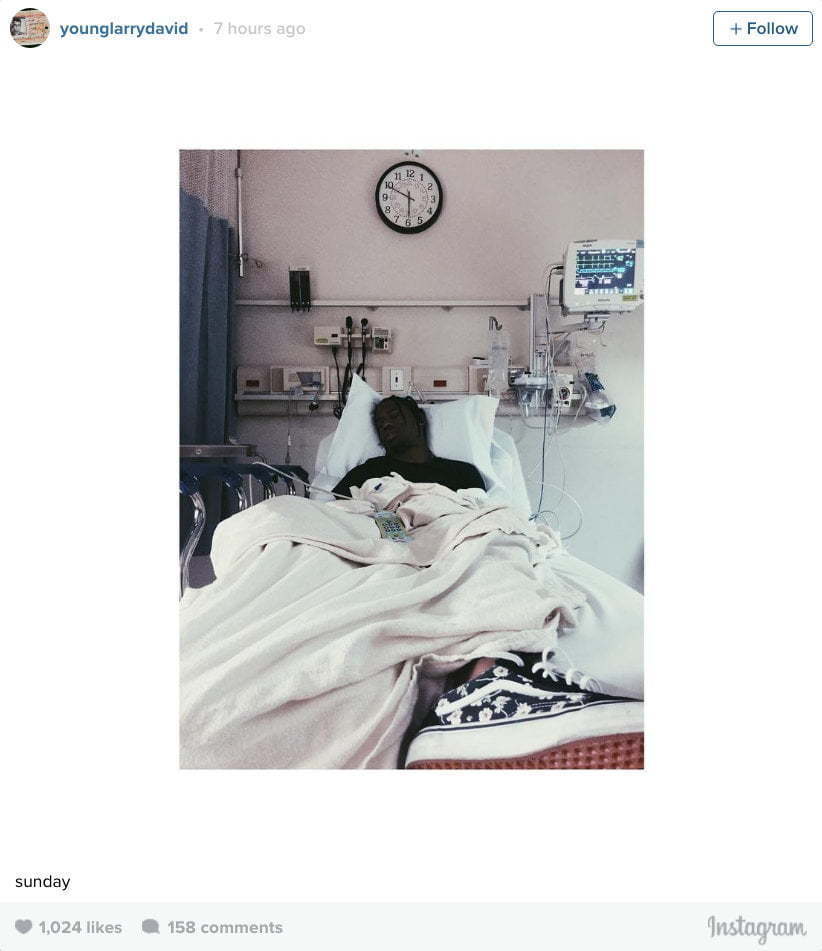 Sources say Travis Scott started feeling dizzy over the weekend and was taken to the hospital when his condition got worst. Our source also told us that he was told to take some time off and get some rest.