Tyga is loosing a lot of his ultra expensive cars and at the same time he is getting more.
Just a few days after a repo man placed his Ferrari on a flatbed, his $2.2 million Maybach 62S got repossessed. Tyga bought the car from Cash Money founder Birdman two years ago. But seems he still owed the bank some money and has not been forthcoming with it. TMZ reported that the Compton rapper missed a couple payments on the ride.
Related: Tyga Spent $200K On A Maybach For Kylie Jenner Birthday Gift
On the same day that his red Ferrari was repossessed, Tyga got a brand new Bentley Bentayga SUV as a gift from his girlfriend Kylie Jenner. The Bentley worth north of $300,000. So Tyga still has a few other expensive cars in his possession.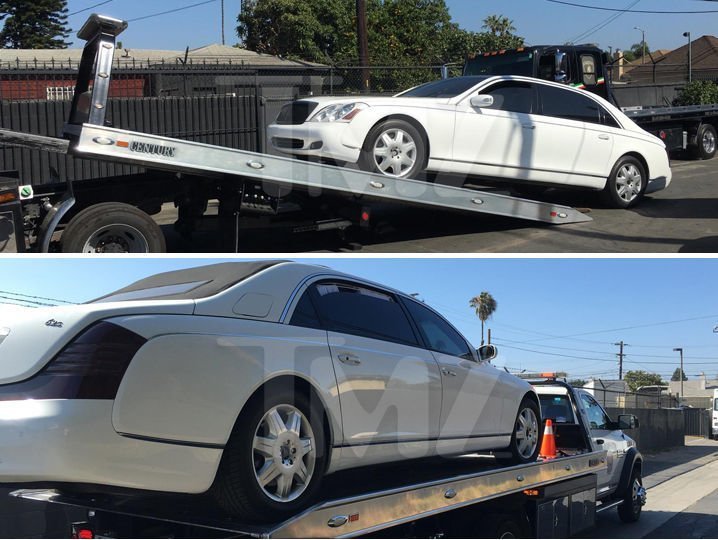 Last month, Tyga had to fork over $480,000 or face jail time in an ongoing lawsuit from a former landlord. The rapper was outside of the country on vacation with his girlfriend when a judge issued a warrant for his arrest.