Tyga is currently in Jamaica and he is reportedly looking to law down a few bars with incarcerated dancehall king Vybz Kartel.
The Young Money rapper touched down in Kingston earlier this week. Sources told Urban Islandz that on his to do list is to visit Vybz Kartel in prison and worked out a possible collaboration.
Tyga Pitching New Reality Show With Kardashian/Jenner Exes
"Tyga has always been a fan of dancehall music and a huge fan of Vybz Kartel," sources told us. "If all goes according to plan he will visit the World Boss in prison and there could be a collaboration through TJ Records."
Perhaps Tyga is trying to beat Drake to a Vybz Kartel collaboration since the Toronto emcee has indicated that he wants to work with Vybz Kartel.
Tyga will also hit up some local spots including some popular street dance and nightclubs during his visit to the island.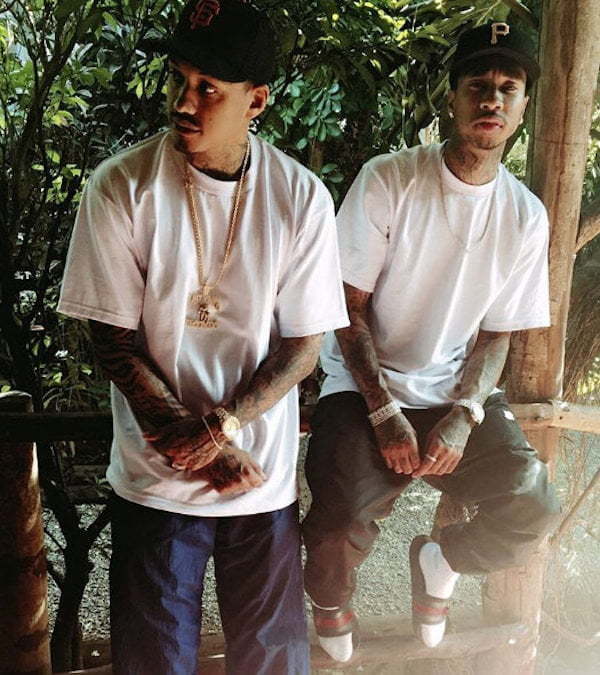 Earlier this year Tyga posted a video of himself driving while vibing to Vybz Kartel hit single "Coloring Book."