Nicki Minaj is a ride or die chick and she is sticking by her man Meek Mill following his 90-day house arrest sentencing.
Last week Friday Meek Mill was in court for his sentencing hearing after being found guilty of probation violation. Nicki Minaj was right by his side during his sentencing.
Nicki Minaj Pushed Meek Mill To Enroll In College
Sources close to the Trinidadian rapper told Urban Islandz that she has vowed to stick by his side and help him overcome these obstacles.
"Nicki really loves Meek and she vows to help him get through it all because she sees a future with him," sources told us. "This is not just anybody, this is someone that she loves and to see him go through all of that and almost go back to jail it breaks her heart. Anybody who knows Nicki will know that she has a good heart and care deeply for the people that she love."
Meek Mill was convicted of carrying a gun without permit and drug possession in 2008. He served 8 months in prison and was sentenced to five years probation, but his probation officer says that the Philly rapper violated his probation on at least four occasions.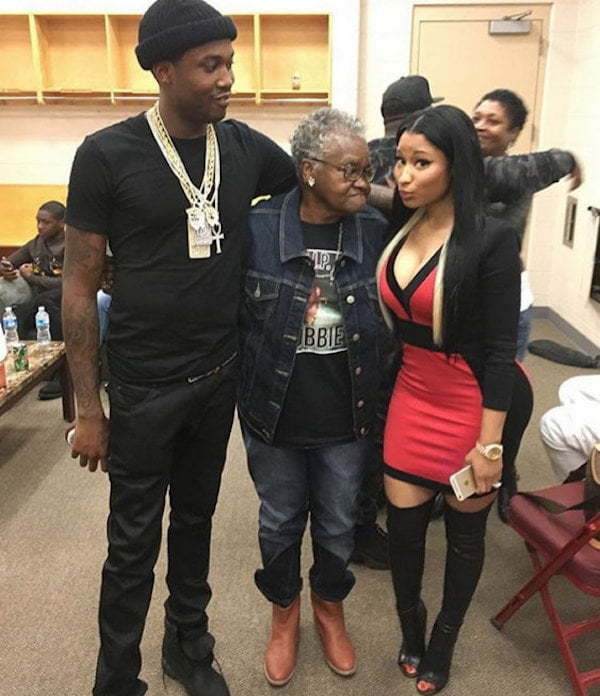 During his sentencing hearing last week, Meek Mill apologize to the judge and the probation officer for embarrassing them with his antics, and vows to get more life coaching and become and better man.
As part of his probation Meek is not allowed to work which means that he will not release any new music for the next three months. It also means that we will be seeing a lot more of him on social media which could lead to more Twitter and IG beef.
He also blame a lot of it on success and fame. "Early in my career, I was caught up between money and success," Meek Mill said.