Meek Mill is almost certainly heading back to jail after a judge convicted him of probation violation.
But the Philly emcee didn't went down easy, he had his girlfriend Nicki Minaj testified on his behalf and several character witnesses took the stand when he appeared in court on Thursday.
Nicki Minaj And Meek Mill Engaged Planning To Get Married Soon
But things took a turn for the worse for the rapper when he took the stand himself. TMZ reported that Meek Milly shed tears while telling the judge that he is not a gangster and is no criminal.
"I'm not a gangsta. I'm not a criminal," the MMG rapper said.
Meek also told the judge that he now has his queen Nicki Minaj and is now trying to do better with his life. He also broke down while telling the judge that he couldn't leave the state to go see his mother in New Jersey while she was undergoing surgery.
The Dreamchasers rapper also apologize the the District Attorney for calling her a b**ch in his song called "The Ride."
The judge eventually convicted Meek Mill of probation violation after he leave the state without authorization to attend the American Music Awards. He also failed a drug test in the previous hearing after allegedly giving the court cold water for urine.
In 2009 Meek was convicted on drug and gun charges and was given jail time, as well as, probation. Part of his probation agreement means that all of his out of state travel requires approval.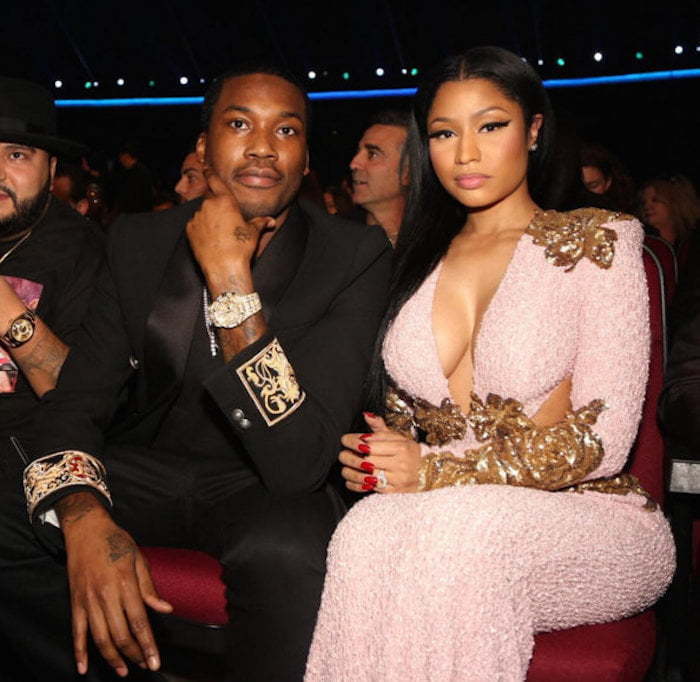 His sentencing hearing is schedule for February when he will know his fate. He could face several years in prison for violating his probation and that could also lead to the demise of his relationship with Nicki Minaj.
Meek Mill is currently working on an upcoming mixtape due early next yea. This conviction capped off a rocky year for the rapper who lost a heated rap battle with Nicki Minaj labelmate Drake.