Kanye West is setting the record straight regarding Amber Rose claims that he use to let her touch his rear with her fingers.
The beef between Kanye, Wiz and Amber Rose is far from over. The G.O.O.D. Music rapper has been getting a beating on social media since his ex-girlfriend made the shocking claim on Twitter earlier this week.
Kanye West and Wiz Khalifa Beefing Over "Waves" Album
"Awww @kanyewest are u mad I'm not around to play in ur a–hole anymore?" Rose tweeted on Wednesday.
That statement sent off a flurry of memes with fans making fun of Kanye West on social media, prompting Ye to respond.
"Exes can be mad but just know I never let them play with my a**… I don't do that… I stay away from that area all together," Kanye West wrote on his Twitter timeline.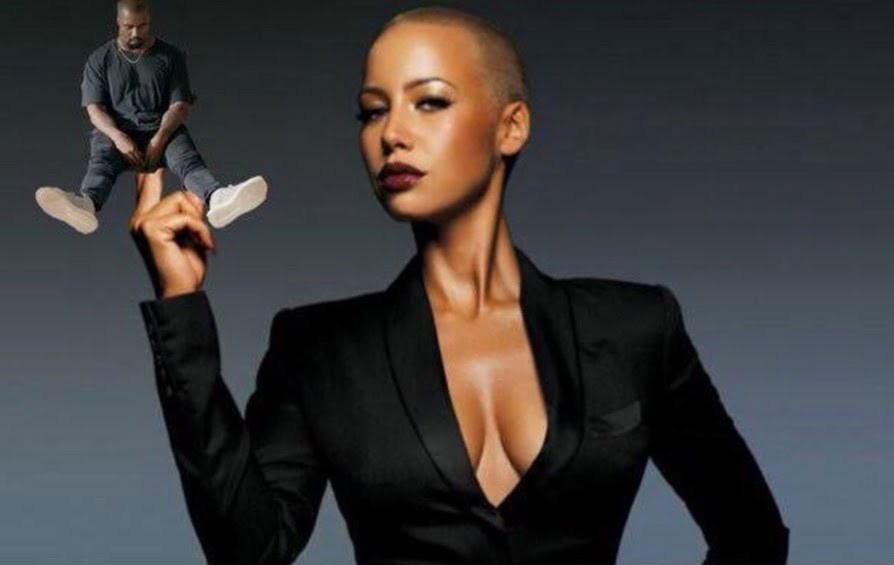 "I'm not into that kind of sh*t… I like pictures and videos. Me and my wife got the kind of love that can turn exes into best friends," he added.
Yesterday Amber Rose responded during her podcast telling her fans that she ousted her ex because he brought her son into his beef with her baby daddy Wiz Khalifa.
"I would never talk about kids in an argument," Rose said. "It just shows what type of person he is. Even him saying stuff about my son, I still didn't say anything about his kids. I'm not going to. It's just ridiculous. They're innocent babies.