Amber Rose is exposing Kanye West on Twitter for attacking her baby daddy Wiz Khalifa.
Unless you have been under a rock all day then you would have known about Kanye and Wiz epic Twitter beef.
"Awww @kanyewest are u mad I'm not around to play in ur a–hole anymore? #FingersInTheBootyA**B**ch" Amber Rose wrote on Twitter along with a finger emoji.
Kanye West and Wiz Khalifa Beefing Over "Waves" Album
"Lol @kanyewest Now u wanna delete ur tweets cuz Muva has arrived? #TwitterFingers," she added.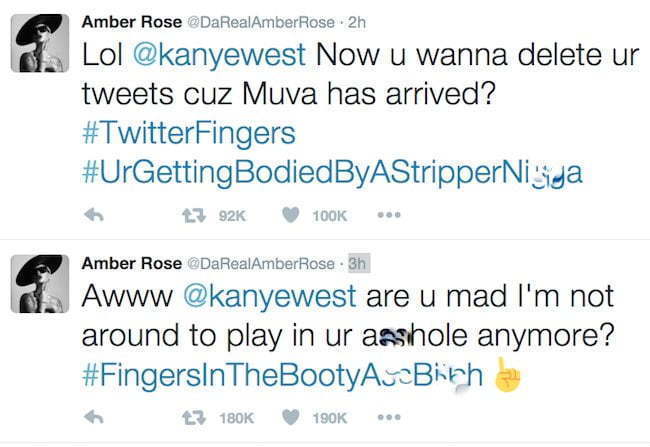 Rose says that she was forced to respond when Kanye started to involve her and her son in his beef with her baby daddy.
"I know you mad every time you look at your child that the girl got you for 18 years," Kanye wrote on Twitter on Wednesday.
"You let a stripper trap you," Ye added.
Kanye West has since taken a more somber tone in his beef with Wiz Khalifa and has also not responded to Amber Rose accusations.
"Ima take these down cause it's all about positive energy blessings blessings positive energy blessings," Ye write.
"I love the world bottom line and all I want is peace and positive energy," he added.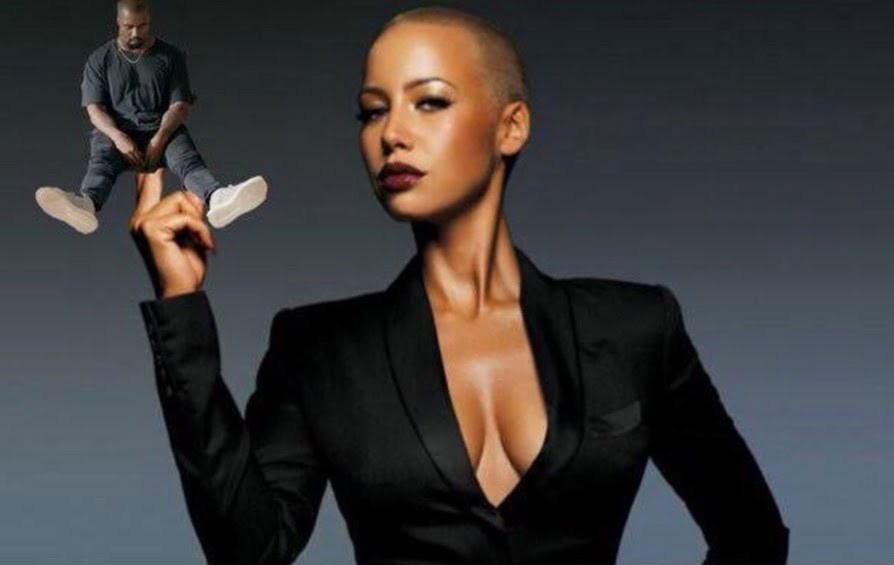 Do you think Amber Rose bodied Kanye West?