Lady Saw is just over a week into her Christian transformation and already she is letting her actions speak louder than her words.
The former dancehall queen got baptized last week Monday shortly after attending J Capri's funeral in Kingston. She also got a lot of criticisms from dancehall fans on social media who called her move a publicity stunt.
Ninjaman Says Lady Saw Transformation Is The Greatest In Dancehall History
To prove them wrong, Saw, whose real name is Marion Hall, went over a section of Portmore called Back Road that is known for prostitution and delivered a ceremony.
"I went by Back Road 'cause that's where He sent me and He gave me a name. For God to give me a name out of everybody's name and. that was a unique name, not really a common one," the "Heels On" singer said.
"When I started asking for her, everybody was saying, 'Yeah man. One girl weh seh she a go baptise tomorrow. She work up a da building deh.' So all of them come and one say, 'Me hear bout har; she jus' give har life to," Lady Saw added.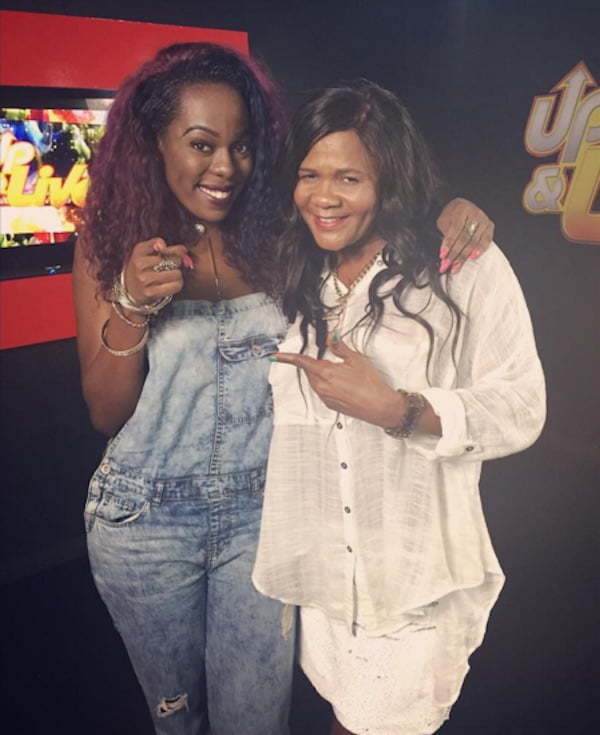 Lady Saw says that after she found the girl that she was looking for she prayed for her and embraced her.
Saw also noted that some persons were laughing but that didn't bothered her or stopped her from delivering the message that god send her to deliver.