Alkaline is creating more controversy surrounding his eyeball tattoo. The dancehall hitmaker posted a new photo of himself on the weekend showing his eyes looking brand new.
The deejays fans immediately took note and started going in calling him a fraud. "Alkaline you a fake and fraud tell lie just to get buss," one fan wrote.
Usain Bolt Pays DJ To Play Vybz Kartel And Stop Playing Alkaline
But if you look closer Alkaline is black in this pic while these days he is white just like Vybz Kartel. So the big question is how old is the photo?
Alkaline build his career around his controversial eyeball tattoo. The procedure is permanent and cannot be removed.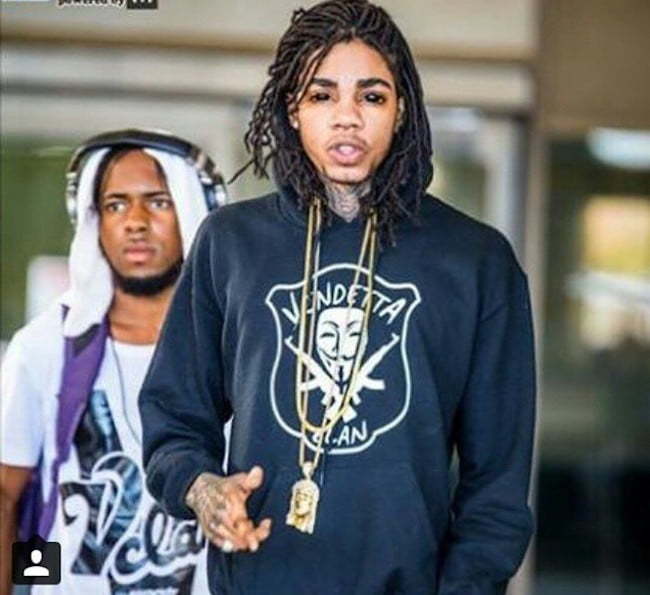 Will Alkaline career be the same without an eyeball tattoo.?
Do you think Alkaline eyeball tattoo is fake or is this another publicity stunt? Sound off in comments below.