J Capri's untimely death is still weighing heavy over the dancehall community.
The 23-year-old dancehall diva died while undergoing treatment at the UWI hospital in Kingston on Friday morning.
Trending: Dancehall Reacts To J Capri Death
Since then support far her family and friends have been pouring out on social media from her legion of fans and the dancehall fraternity.
Her family has released a statement to Urban Islandz thanking everyone for the massive support that they have been getting.
"As the family and friends mourn the loss of the beloved Jordan "J Capri" Phillips, we would like to take the time to thank friends and fans for the outpouring love and support in this dark time," the statement reads. "She was a star in many ways and is now in a better place. We ask for privacy and respect towards her memory at this time."
J Capri, whose real name is Jordan Phillips, lost control of her Mercedes Benz on November 22 while driving along Barbican Road in Kingston. The car flipped several times and crashed into a concrete wall. She suffered several broken bones and a severe head injury.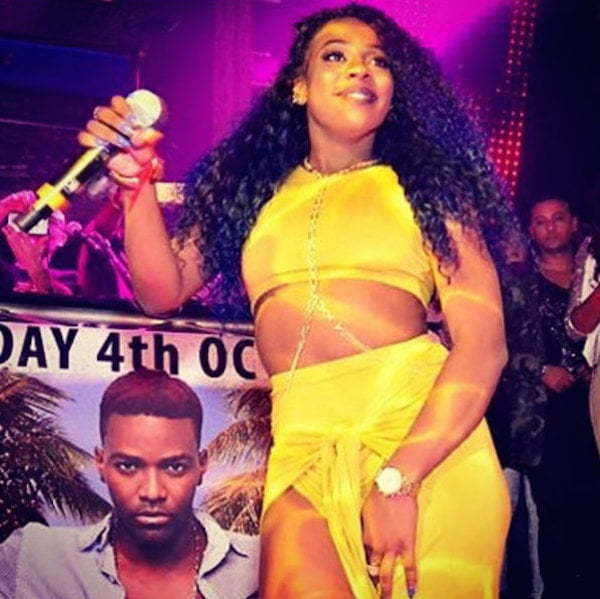 The "Wine & Kotch" singer was placed in a medically induced coma while getting treatment but she never recovered.
Her manager, Russion of Head Concussion Records says that she will be missed in dancehall.
"R.I.P J Capri Jordan, Jah know star we made history together," he said. "Watch you grow from nothing to something iconic. Hurts my heart to know you are gone. You will never be forgotten. You were apart of the HCR Fam .. My condolences to everyone in her life."
In her last interview, J Capri spoke candidly about getting her big break overseas even before Jamaicans locally started taking notice.
R.I.P. J Capri, you will be missed by dancehall.