Chris Brown is tired of being a single guy and is actively looking for a soulmate. Perhaps he has given up on Karrueche Tran or maybe that message was meant for her.
Earlier this week the R&B singer released his new music video "Sorry" with Rick Ross, which is a song he dedicated to his ex-girlfriend.
Karrueche Tran Fans Praise Her For Post Chris Brown Happiness
On Friday Breezy took to Twitter to express his desire for a soulmate because he is tired being a horndog.
"Being single is great if you want to be a horndog, but it's boring when u want a soulmate," Brown wrote on his Twitter timeline.
Karrueche Tran immediately started laughing and her fans joined her making fun of Brown on Twitter.
"Laughing at the hypocrisy," she tweeted before deleting it.
"She just laughed it off because she knows that he is only saying that to get some sympathy from her in hopes of winning her back," sources close to Karrueche said. "She thinks that he genuinely misses her but he also f***ed up big time so its next to impossible for her to he go back to him much less trust him."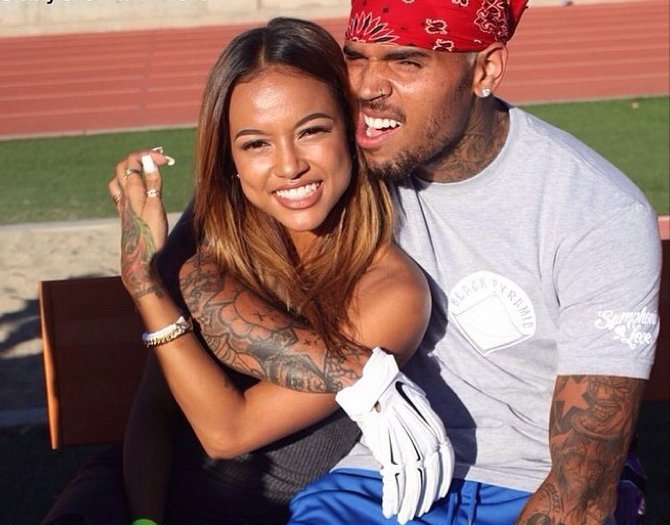 Karrueche fans have also been trolling Chris Brown on social media since he wrote that message on his timeline.
"Hope you don't beat your soulmate to a pulp or knocked up her friend while you're at it," one fan wrote.
Karrueche Tran recently said in an interview that she has found new happiness since her split from her estrange ex-boyfriend.
"My mom never gave me relationship advice," she told the magazine. "She told me just keep yourself happy."
Karrueche drumped Chris Brown in March of this year when she found out that he has a 9-month-old baby with one of her past associates Nia Guzman.
The "Sorry" singer is currently co-parenting his daughter Royalty with his baby mama after winning joint custody.
Brown also named his new album Royalty as a dedication to his daughter.