Chris Brown is begging his fans to leave Karrueche Tran alone and is also going out of his way to avoid all contact with her. The R&B singers fans have been trolling his ex-girlfriend since she dressed as Lil Kim for a Halloween party.
Seems Brown has not been enjoying the show while his fans tear into his ex on social media so he begged them to stop trolling her.
Karrueche Tran Channels Lil Kim For Halloween, Chris Brown Fans Calling Her A Thot
"Ya'll should just stop," Brown wrote on Twitter before deleting it.
Chris Brown and Karrueche Tran have not spoken to each other for months now and chances are they never will again. Tran ended their five year relationship in March after news spread like wildfire online the the singer fathered a love child name Royalty.
Seems Breezy is also trying to move on because he has been going out of his way to avoid all contact with Karrueche including not popping up at the same clubs that she party.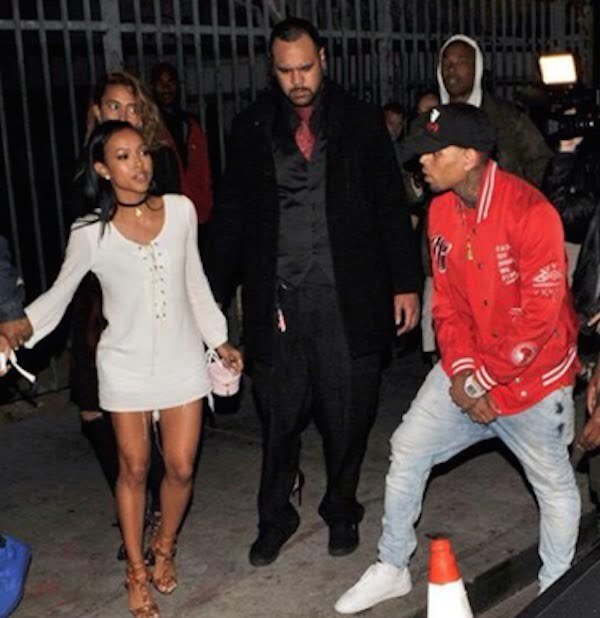 "He definitely trying to avoid any contact with her and asked his assistant to ensure that he don't ended up at the same place that she is partying," sources told us.
"There is no telling what might happen if they come in contact again, there is still a lot of bitterness and anger between them. For now it's best they avoid each other until all those wounds are healed," sources said.
Chris Brown recently teamed up with Rick Ross to released a new single "Sorry" that he dedicated to his ex-girlfriend signalling that he still loves her.
The crooner is gearing up to release his new album Royalty on November 27. The project will feature the singles "Zero" and "Liquor."
Brown has been having a great year with his career after having several Billboard Hot 100 and collaborating with some big names like Nicki Minaj, Rita Ora and Meek Mill.