Karrueche Tran turned a lot of heads when she stepped out to a Halloween party in Hollywood on Thursday night dressed as Lil Kim.
The actress pulled it off so good that even Lil Kim herself gave her some props.
"Nailed it!! Nice job!!! @karrueche U look Fabulous !!! ?? look at my bae @tokyodahl89 ! Werkkkkk!!! U" Lil Kim wrote on Twitter to which Karrueche responded saying "Thank you."
@LilKim thank youuuu ?

— Karrueche Tran (@karrueche) October 30, 2015
In the pic posted on Instagram you can see Karrueche rocking a blue wig, blue fur coat, with her butt cheeks showing and blue knee high boots.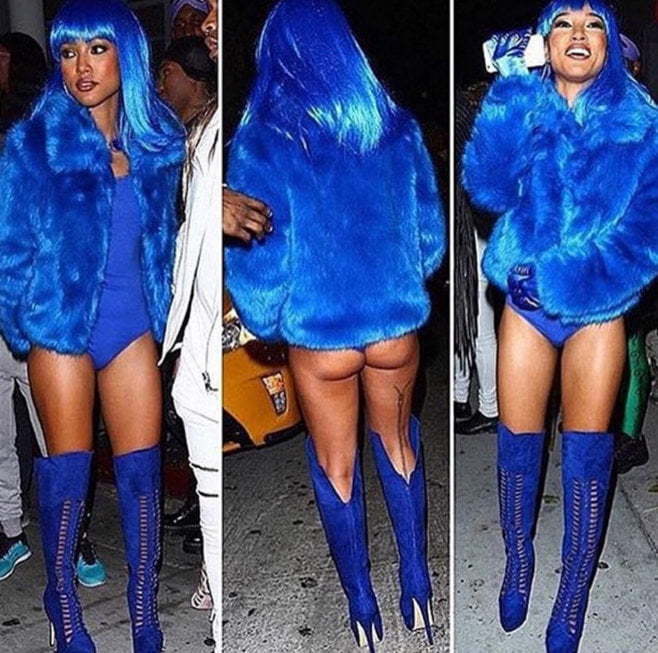 Since she posted the photos on Instagram, several of Chris Brown fans began to troll her with some nasty comments. "Put that lil but away," one fan wrote.