Blac Chyna is laughing off all the reports this week that she got a tattoo of rapper Future name on her arm.
The model sent off a Twitter firestorm earlier this week when she posted a photo of the tattoo on IG. But things quickly backfire when Future tweeted that he is single and has no time for the rumors.
Future Dumps Blac Chyna For Tattooing His Name, 'Publicity Stunt'
Blac Chyna has since removed the photo from her Instagram page and is letting everyone know that the tat was temporary and that she got it for Future new video "Rich Sex" that she stars in.
"The tattoo was temporary and was just for the video shoot it's just people blowing things out of proportion," sources said.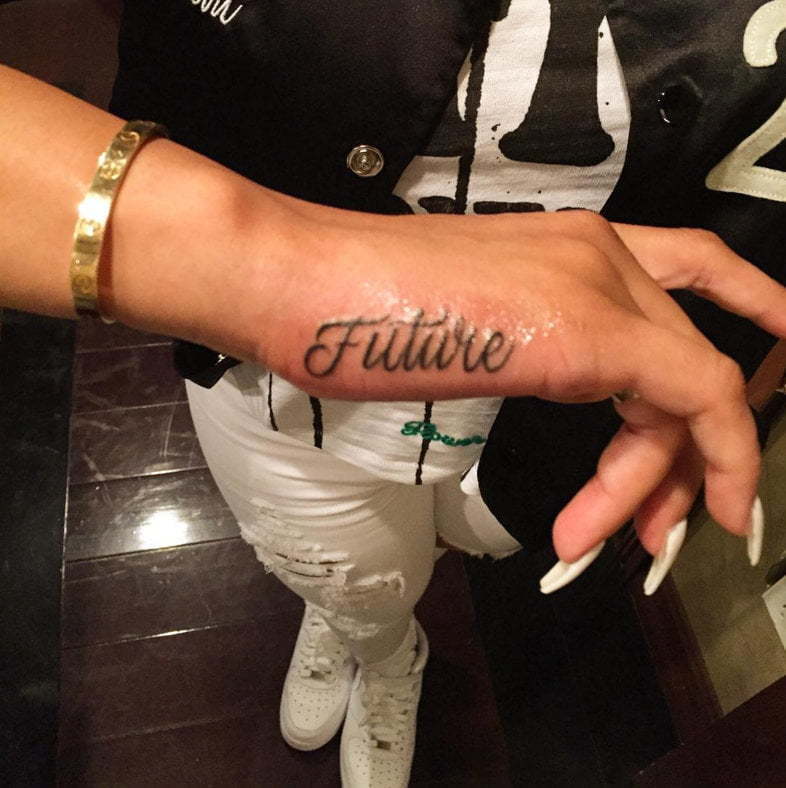 She is telling her fans that the tat was done using a sharpie. #blacchynasharpie has been trending on social media all week. On Friday night Chyna was spotted out with her hands well covered.