Blac Chyna may have scared off Future when she went and got herself that tattoo of his name on her arm last weekend.
The model and the "Big Rings" rapper have been rumored to be dating for over a month now. But things heated when Chyna posted a photo of her new tattoo "Future" on her arm on her Instagram page.
Future Says 'I Am Single & Focusing' On Not Dating Blac Chyna
Social media quickly blew up prompting the rapper to issue a statement via Twitter that he is single and has no time for the rumors.
Sources are saying that Future got so upset when he saw the photo that he immediately dumped Blac Chyna.
"They weren't officially dating so she doing that was just too much for him," sources close to the Freeband Gang said. "She is clearly moving too fast for him. There are a lot going on right now for Future and clearly she just wanted to ride his wave. That is not genuine."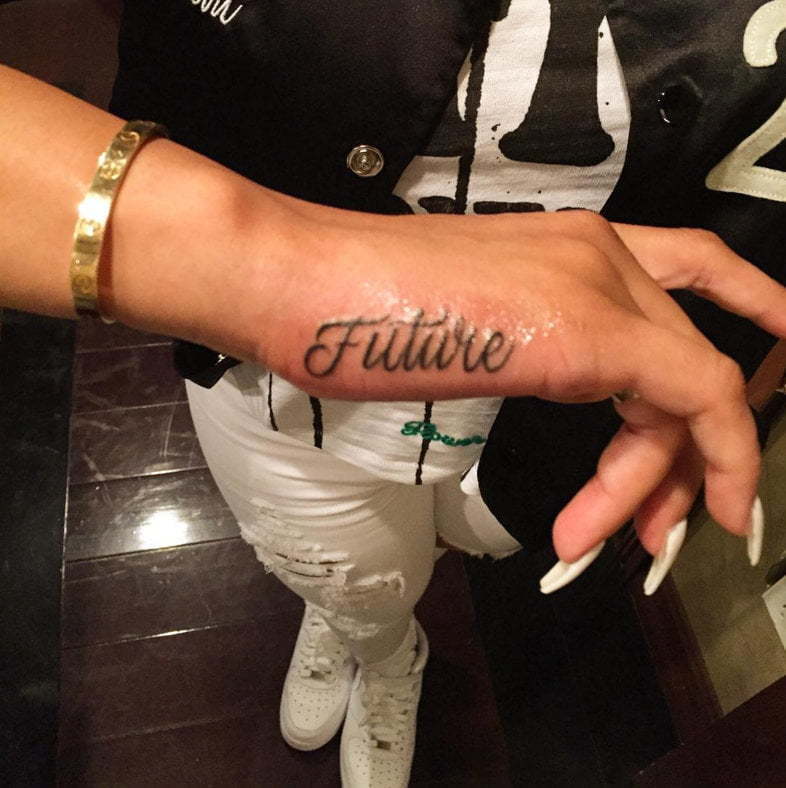 Blac Chyna has since removed the photo from her Instagram but not before getting a lot of bashing from her fans about it.
"Single & focusing on what makes me happy," Future tweeted on Tuesday. "U kno I dnt f*** wit no rumors…"
Single & focusing on what makes me happy

— FUTURE/FREEBANDZ (@1future) October 27, 2015
That statement sent a clear message that Future is not buying into the publicity stunt. At least that is what his people are saying.
"This was just a publicity stunt that backfired and Freebandz is not going to be a part of that," sources added.
Future release trailer for "Rich Sex" Starring Blac Chyna
Future just drop the trailer for the video for his single "Future Sex" and his co-star looks a lot of Blac Chyna.
The video was shot while rumors were flying around about their budding relationship.
Things just got a little awkward and compliment.